The producer of the Oscar-tipped Film Stars Don't Die in Liverpool has told RTÉ Entertainment that Annette Bening waited over 20 years to portray Fifties Hollywood star Gloria Grahame because she wasn't old enough for the role when she first heard about the true story romance.
James Bond producer Barbara Broccoli has taken time out from matters 007 to bring the longtime passion project to the big screen. Based on Peter Turner's memoir of the same name, Film Stars Don't Die in Liverpool tells the story of how Turner - played by Billy Elliot's Jamie Bell - and Grahame fell in love when he was a struggling actor in 1970s London and Oscar winner Grahame was renting a flat in the same house while appearing in a play.
Grahame, who lost her battle with cancer in 1981, at the age of 57, was 29 years Turner's senior - and when they met he had no idea of her fame."I've known Annette for a little over 20 years and we felt she would be the perfect Gloria, but she was too young then," Broccoli told RTÉ Entertainment.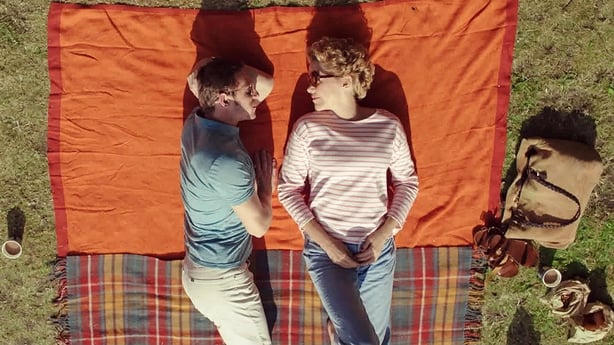 "In fact, when she was working on The Grifters with [director] Stephen Frears he told her to watch Gloria Grahame movies to base her character on. So she was sort of infatuated with Gloria Grahame and I started talking to her about it [the film] 22 years ago. And Annette said, 'Well, I'm in. When I'm old enough, I'll do it'."Over the various years we've talked about it, but then I saw her a couple of years ago and she said, 'I'm ready'. Then the most important thing was to get the right Peter. And Jamie was worth waiting for."
The film is a very personal one for Broccoli because she has been friends with author Turner for over 40 years and saw first-hand his love for Grahame and vice versa."We had talked about various leading men and Jamie's name came up," Broccoli continued. "We said, 'Let's get you guys in a room together'. I happened to be in LA and Annette and [director] Paul McGuigan came to my house and we asked Jamie to come over.
"He was the only actor we had on our minds that we introduced to Annette. He was really up for it and he started talking about one of the scenes and we said, 'Why don't we do it?' And that was it. They started to do the scene and I just burst into tears. I was completely moved by hearing them and seeing them together. Paul and I just knew instantly then that there was real chemistry and that they were the match."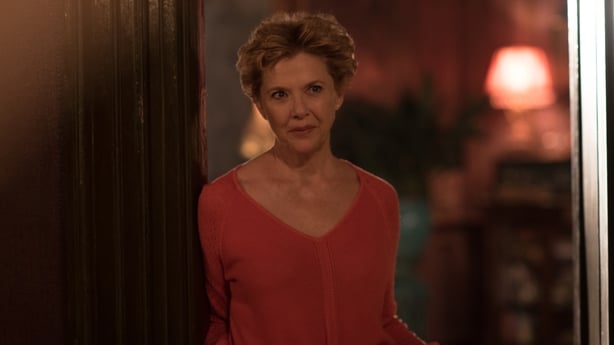 Bening, who has been nominated for four Academy Awards in the past, is expected to be in the running again next year for her acclaimed portrayal of Grahame."There are a lot of great roles this year and a lot of great actresses, but I think our girl can hold her own," said Broccoli.
"Watching Annette on the set, play this character, it was a transformative experience. It was like a masterclass watching her. Brave - she has no vanity; it's all about truth. This is why she's such a fine actress, is that she always gives everything to every role. "I don't think she looks at things in terms of 'best'; I think she just looks at things in terms of character and does her best for each character to give them the truth she finds in them. I think it's one of her greatest roles."
Film Stars Don't Die in Liverpool is in cinemas now.