Will Ferrell hailed the "great comedy lovers" of Ireland, telling RTÉ Entertainment that it is a "must-stop" location when he is promoting a new film.
Ferrell was in Dublin for the Irish premiere of his new comedy Daddy's Home 2, having previously visited in recent years to launch Daddy's Home and Anchorman 2.
"It's always great to come to Dublin to promote a movie, just because the Irish turn out to see movies like no other," Ferrell told RTÉ Entertainment.
"They're such great lovers of comedy here and a great fan following, so it's definitely a must-stop."
Watch our full red carpet report from the Daddy's Home 2 premiere:
Ferrell's co-star Mark Wahlberg is also a regular visitor to these shores, and said he takes every opportunity he can to come back.
"You know what, every time I get a chance, I come back here. It's amazing. It's more of a celebratory atmosphere, people are extremely nice and polite, and it's always a good time," Wahlberg said.
In Daddy's Home 2, Wahlberg and Ferrell reprise their roles as co-dads Dusty and Brad, with Mel Gibson and John Lithgow joining the sequel as their respective fathers.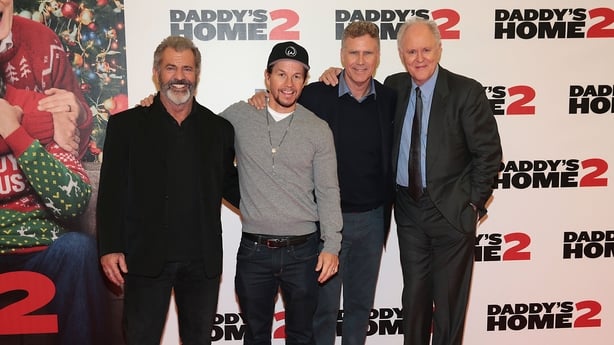 Lithgow echoed their sentiments saying he has never had more fun promoting a film, but is sad that their time in Dublin was so short.
"The only sad thing is that we don't get to spend time more time here. But I love Dublin so much," he said. "I've never had so much fun promoting a movie."
Gibson said the whole experience on the set and the promotion period "wasn't like work" saying "from the very first moment I met them, it's been a screech, and it hasn't changed, it hasn't let up, it's still nuts."
Liam Neeson makes a brief voice cameo in the film, and Wahlberg has tipped him to star in a third instalment of the franchise.
Mark Wahlberg & Will Ferrell talk Liam Neeson:
Daddy's Home 2 is released nationwide on November 22, with previews on November 18 and 19.