Transparent star Jeffrey Tambor has said he "adamantly and vehemently" denies an allegation of sexual harassment made against him by a former assistant.
In a private post on social media, transgender actress Van Barnes accused Emmy and Golden Globe winner Tambor of behaving in a sexually inappropriate manner.
"I adamantly and vehemently reject and deny any and all implication and allegation that I have ever engaged in any improper behaviour toward this person or any other person I have ever worked with," said Tambor in a statement. "I am appalled and distressed by this baseless allegation."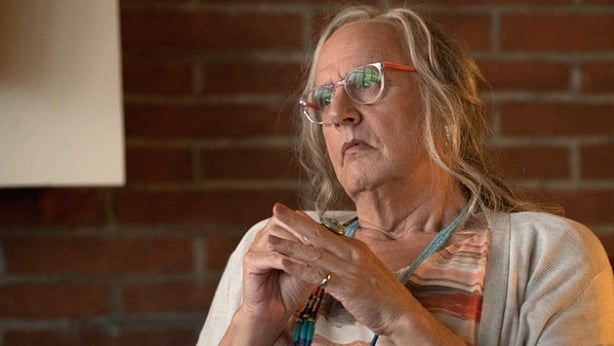 Amazon Studios, which produces Transparent, has said it is investigating the allegation. The award-winning comedy-drama, in which Tambor plays transgender woman Maura Pfefferman, is not currently in production.
Transparent's creator and executive producer Jill Soloway said in a statement: "Anything that would diminish the level of respect, safety and inclusion so fundamental to our workplace is completely antithetical to our principles. We are cooperating with the investigation into this matter."