Long-running medical drama Grey's Anatomy returns, as does You Should Really See a Doctor, while it's season finale time on Peaky Blinders.
Pick of the day
Grey's Anatomy, 9.00pm, Sky Living
Shonda Rhimes' long-running medical drama returns for a 14th season of emotions and emergencies amongst the staff of Seattle's Grey Sloan Memorial Hospital.
The hospital could do a lick of paint after the fire that took place in the last season's finale, but the staff are all back in action, with a few new faces to spice things up.
First, Meredith and the team must focus on helping Owen's sister after her shocking return, while Amelie faces a fresh conflict over a new patient.
New or Returning Shows
You Should Really See a Doctor, 8.30pm, RTÉ One
Back for a third run, Drs Pixie McKenna and Phil Kieran travel around the county in their pop-up clinic, meeting patients with all sorts of health worries.
At the Limerick Classic Car Show Phil meets Sean Mooney who has a long-term shoulder injury, and worries about possible permanent damage.
At the Waterford Country Fair Pixie meets young Tommy, who suffers from headaches. And at the Irish Maritime Festival in Drogheda the doctors give some sound advice to music loving teenagers.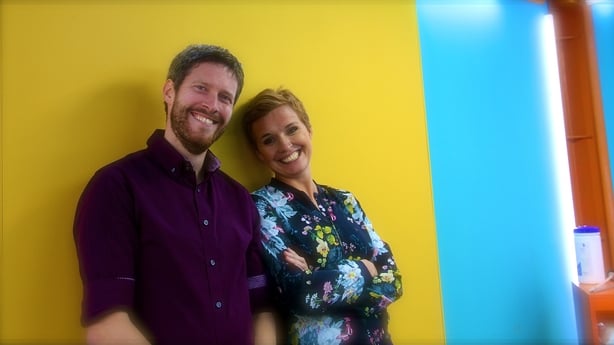 Acquitted, 10.25pm, Channel 4
Walter Presents continues with what promises to be a complex Norwegian drama.
When successful businessman Aksel was a teenager, he was accused of the murder of his sweetheart Karine. Despite being acquitted, he was assumed guilty and forced to leave his hometown.
He comes back 20 years later, this time as the town's economic saviour, but not everyone's happy about his return.
Big Life Fix – Children in Need Special, 9.00pm, BBC Two
This show is part of a number of one-offs aimed at promoting the Beeb's annual fundraiser, which will be held this year on Friday week, November 17.
Simon Reeves hosts and follows a team of designers and engineers who are trying to make a difference in the lives of three children who are living with disabilities.
Posh Pets, 7.30pm, be3
Millionaires Debi and Bob share their luxurious four-acre Kent estate with 13 of the most spoilt dogs in Britain. But Debi is taking it to the next level and arranging a doggie wedding.
The Rebel, 10.00pm, Gold
Simon Callow returns for a second season as the rebellious pensioner, adapted from The Rebel cartoon strip in The Oldie magazine.
Henry Palmer is a surly septuagenarian – he looks respectable, but he's not. He's a potty-mouthed Victor Meldrew. And great fun.
Ending Tonight
Peaky Blinders, 9.00pm & 10.10pm, RTÉ2
Season three of this gritty, addictive, Cillian Murphy-starring period gangster drama concludes with a double bill.
As the Russians test the Peaky Blinders men in their own distinctive and debauched way, Tommy realises that he is being seriously outmanoeuvred. Desperate for help, he rekindles a business relationship with a dangerous former acquaintance.
New to Download
Sky Cinema Christmas, Sky Christmas
It starts today. Sky Cinema Christmas, that is. Once again, Sky Cinema is devoting an entire channel to cinematic Christmas classics and putting the holly into Hollywood.
The Sky Cinema Drama & Romance channel is slipping on a Santa hat and showing festive films such as Trading Places, Bad Santa and Home Alone 2: Lost in New York. You may be aware of The Sound of Music?
Other highlights include Richard Curtis's heart-warmer Love Actually and Frank Capra's dark-but-delightful classic, It's a Wonderful Life.
Don't Miss
Mr Robot, 11.25pm, TG4
Crazy time. Cracking show. But once you watch it, it won't let go. And things are getting darker and increasingly chaotic in Sam Esmail's anarchic cyber-thriller.
In this week's episode, Elliot experiences a twisted 1980s sitcom version of a family road trip with Tyrell locked in the trunk, featuring ALF, the 1980s' sitcom extraterrestrial.
Sure it's just another mind-melting day in the world of Mr Robot.