Mrs Brown's Boys creator and star Brendan O'Carroll has strongly denied claims that members of his family were part of a tax avoidance scheme.
He has hit out following Tuesday night's edition of BBC's current affairs show Panorama during which O'Carroll's daughter, Fiona Delany, was doorstepped by a reporter asking about her tax affairs.
Speaking to The Sun, O'Carroll said the BBC reporter was "stalking and ambushing a young woman walking to work alone".
He added: "They scared the life out of her. Obviously, I was angry. Fiona was in tears. I spent the whole day comforting her.
"Fiona was genuinely confused by this guy, running up, asking her about her wages.
"She didn't know who he was, or what he was talking about."
According to documents leaked in The Paradise Papers, which contain information detailing the tax affairs of some of the wealthiest people and companies in the world, three actors from Mrs Brown's Boys were paid through an offshore structure that sheltered them from paying hundreds of thousands of euro in tax.
The actors are O'Carroll's daughter Fiona Delany, who plays Maria Brown; her husband Martin, who plays Fr Trevor Brown; and Paddy Houlihan, who plays Dermot Brown in the hit comedy show.
According to the BBC, O'Carroll's production company pays a UK-based company for the actors' work. The UK company then transfers the money to a trust set up in Mauritius by Appleby - an offshore legal and advice firm.
The actors' earnings are then allegedly sent back to their personal bank accounts in the form of loans.
The BBC also highlights that 2016 HM Revenue and Custom Guidelines state: "Scheme promoters will tell you that the payment is non-taxable because it's a loan, and doesn't count as income.
"In reality, you don't pay the loan back, so it's no different to normal income and is taxable.
"So if you're using one of these schemes and being paid this way you're highly likely to be avoiding tax."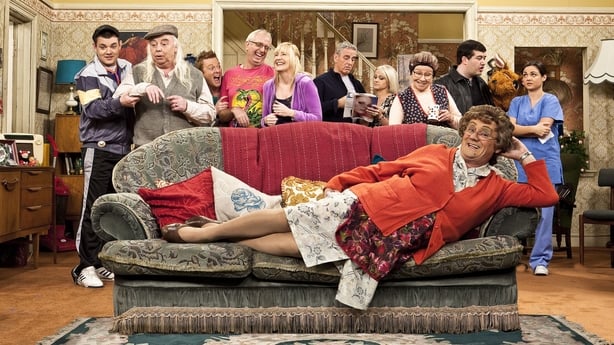 In a strongly-worded letter to Panorama, O'Carroll claimed that the programme was trying to "tarnish the name" of Mrs Brown's Boys, and addressed the allegations of tax avoidance.
The Dublin comedian said he does not know why his daughter featured so heavily in the programme about tax avoidance, writing: "She is not an oligarch laundering money through Greek banks, nor does she deal in the arms trade, deal drugs or traffic people.
"She has never committed a crime in her life, she doesn't have a private yacht or own a collection of luxury cars. She drives a Kia people carrier which is necessary if you have four toddlers.
"None of the Mrs Brown people have a Rolls Royce or a yacht. Yet there seems to be an effort going on to tarnish the name of the show. But I'm sure the viewers know us better, that we are upfront, and always have been."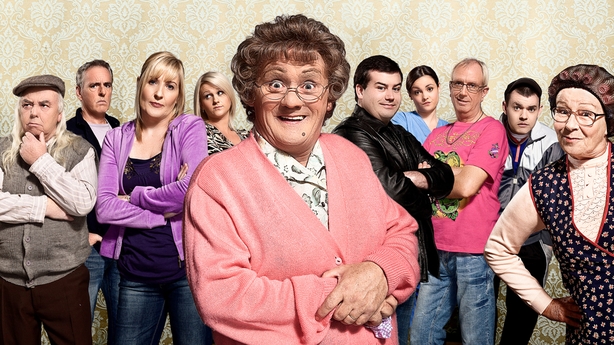 The comedy star went on to explain: "Pro Fid are the agency that represent Paddy Houlihan, Fiona and Martin Delany. We pay them as normal, in euros, on foot of invoice. What Pro Fid do or don't do once paid is beyond the control or business of my company."
O'Carroll added: "What I do know is that nobody in our employ has done anything illegal. None of our family nor any cast were listed in the Panama Papers and this feels like a witch-hunt for the sake of it.
"I also know this. Neither myself my wife or ANY company associated with Mrs Brown's Boys are now nor ever have been involved with any tax avoidance scheme. I have worked very hard for over 20 years to build this company."
He concluded: "I reserve the right to take the most severe legal action available to me. (That is lawyer speak) I would have just said F*** Off."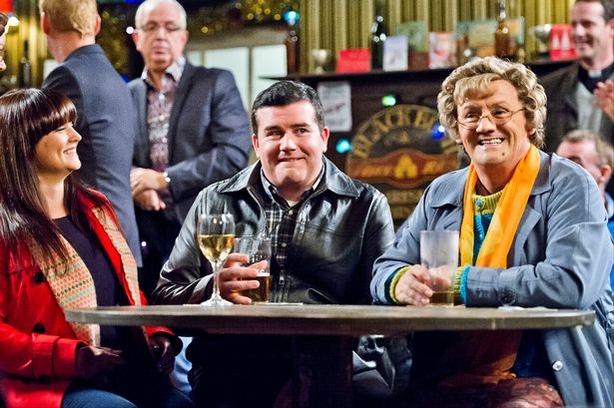 Earlier this week Houlihan told The Irish Times that he does not understand the tax scheme he used for part of his income from the hugely successful comedy show and had to Google 'tax avoidance' after a Panorama reporter called him in October over his investment.
"I was surprised and I hung up. Afterwards I had to Google tax avoidance to see what it meant."
He also said that he when he agreed to get involved with the scheme, he was assured that is was legal.
He said: "I was told the money went to a trust and it wasn't mine until I received it, and I didn't have to pay any tax until I got the money. I was in control of when I would pay tax."
"It wasn't about dodging the tax. I wanted to pay the tax. I want to pay my taxes and live freely the way it was up until I got the phone call [from Panorama]."
Houlihan also told The Irish Times that his accountant, Roy Lyness, who does the accounts for the Mrs Brown's Boys global operation, told him it was his practice to spot loopholes in the tax system. Lyness said he would inform the Inland Revenue in the UK, then make use of the loophole until the loophole was closed.
"I believe Roy tells the Inland Revenue (about the loophole) and they close it down and in the meantime you exploit it."
Houlihan admitted to the paper that he did not know if Lyness, who does his tax returns, had told the Revenue Commissioners about the loophole.
"The tax authorities had to close the loophole but before they could close it down you could use it. It was a window of time. You could make hay while the sun was shining, and then plan the next step," Houlihan added.