Once and future RTÉ megastar Dustin the Turkey has broken his silence with the release of an explosive new book which charts his rise to power in Montrose, his failed bid for Eurovision glory, and his much-talked about love life.
Dustin's Wikibeaks is the first book by the 'Noggin's mouth almighty and it's billed as "exclusive files from Ireland's favourite superstar."  
Speaking to RTÉ Entertainment at the launch of this year's Olympia Theatre panto Polly and the Beanstalk, the gobbling global icon said: "I put everything in, it's Wikibeaks, it's all the files I've come upon from the freedom of information, and files that have been leaked to me, it's basically just the best read you'll have this Christmas.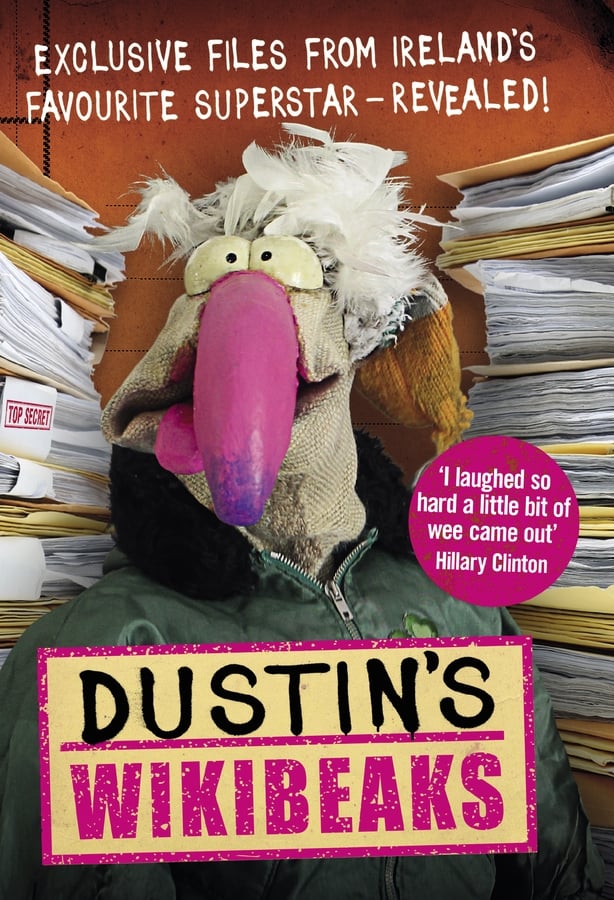 "The problem is, I should have given a free pair of knickers away with it because people are wetting themselves reading it."
Once and future RTÉ megastar @DustinOfficial has broken his silence with the release of his explosive new book Wikibeaks!! pic.twitter.com/wplxNFPdkf

— Entertainment on RTÉ (@RTE_Ents) November 7, 2017
Dermot Bannon, President Michael D Higgins and Ed Sheeran all feature in the book and Dustin's exposé of exactly why Aslan are better than U2 already has possibly hundreds of people nodding in agreement.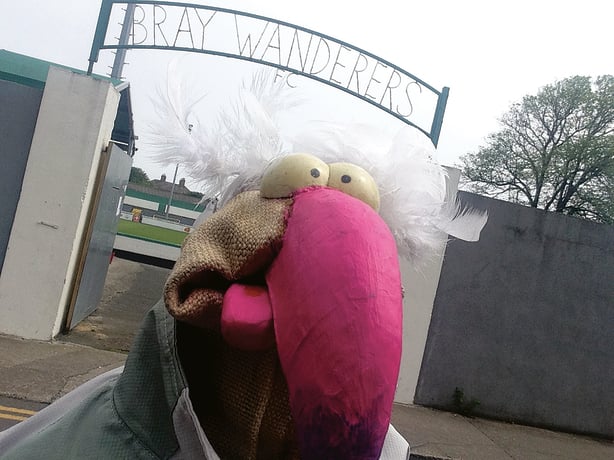 So nobody is safe when this turkey puts quill to vellum. "Look, you do the crime, you do the time that's the way I look at it. I didn't put in the Christmas recipe picture of me in the nude that I did for the RTÉ Guide, that's something in my past that I'm trying to get rid of that's still doing the rounds. But look, overall everything went in, it's fair game for everyone."
Dustin's Polly and The Beanstalk co-star Al Porter also told us about working with Dustin. "He's very difficult. Can I just say I'm worried about the Wikibeaks book, especially considering that I now know that he takes everything that you say and he reveals it to the world, so I am on my best behaviour around Dustin now that I know that he's a whistleblower!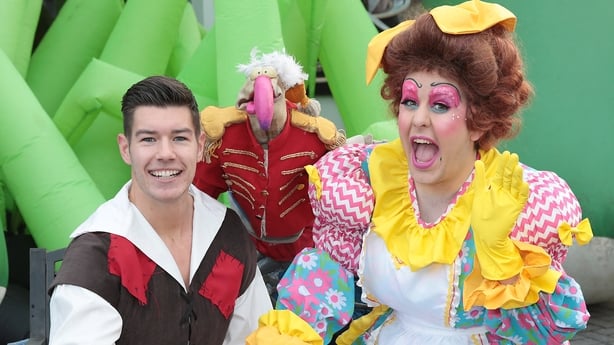 "But he's a great guy, he's very funny, difficult to work with, he doesn't always say his lines at the right time, or at all in fact, he just does what he wants to do, but he is an essential cast member. Parents come because they remember him and then kids come and fall in love with him for the first time."