Julianna Margulies has alleged that she had a "horrific" experience with Steven Seagal in a hotel room in the early days of her career.
The Good Wife star was speaking about uncomfortable encounters with powerful men in Hollywood in an interview on American radio station SiriusXM when she detailed the alleged meeting with the actor when they were starring in the 1991 film Out For Justice.
She told host Jenny Hutt that she was persuaded to meet Seagal, who has been accused of sexual harassment by several women, by a female casting director who said he wanted to practice a scene.
Margulies explained: "When I was 23, a casting director, a woman, said, 'Well, Steven Seagal wants to go over the scene with you in his hotel room at 10 o'clock at night.' And I lived in Brooklyn, and I said, 'Oh, I don't do that. I don't travel. I don't have money for a cab.' And I didn't. And I said, 'And I don't take subways late at night.' And she says, 'Don't worry, we'll reimburse you. And I'm here.'"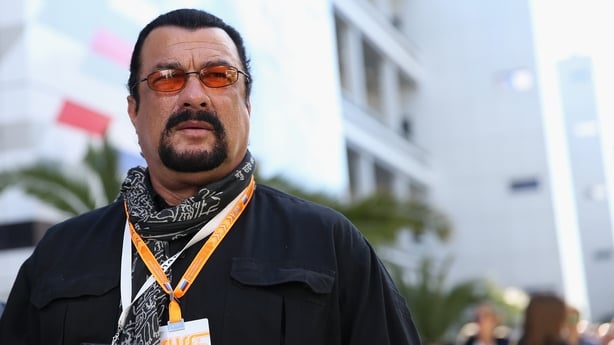 She continued: "And I got to the hotel around 10:40pm and she wasn't there and he was alone and he made sure that I saw his gun, which I had never seen a gun in real life. And I got out of there unscathed...I never was raped, and I never was harmed. I don't know how I got out of that hotel room. It always starts with 'I'm a healer. I want to massage you' and I sort of squirmed my way out."
The actress said that she felt "set up" by the casting director and learned from the experience that she should never attend meetings alone. The Emmy-award-winning actress also discussed an incident several years later with disgraced Hollywood producer Harvey Weinstein, who has been accused of sexual harassment and assault by dozens of women. He has denied "any allegations of non-consensual sex."
"Because of my experience with Steven Seagal in that room, which was horrific, I refused to meet Harvey Weinstein in his hotel room when another woman brought me, saying 'You will absolutely get [a] screen test', Marguiles said.
"She said 'I'm going to drop you off at the Peninsula,' and I said, 'I'm not going up there alone.' I saw how she started to sweat. She was like, 'Don't be silly, I'm just going to drop you off. It's going to be fine.' And I said, 'Nope, then I'm going home'," the actress recalled.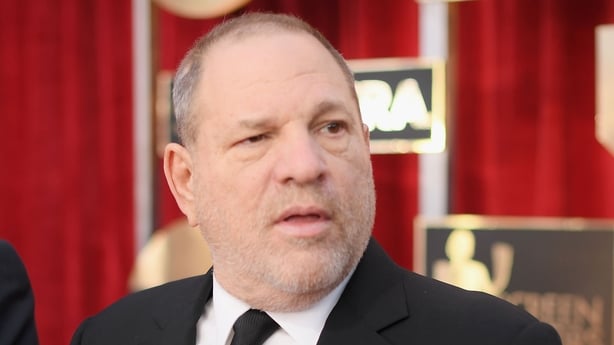 The assistant then escorted Marguiles up to Weinstein's room and he opened the door wearing a bathrobe.
"I could see that there were candles lit in the room, and there was a dinner for two. And I saw him stare at her, daggers. And I turned to see what she had done to deserve that, and I caught her in a shrug, like 'What could I do?'" Margulies said. "He looked at me, furious, and he took the door and he said, 'Just wanted to say great audition.' And he slammed the door. Of course I didn't get the part."
Margulies admitted that if she hadn't gone through the threatening encounter with Seagal and didn't have an established career at the time, "I would've gone in, absolutely."
Steven Seagal has not yet commented on Margulies' allegations. A spokesperson for the actor denied previous allegations of harassment made against Seagal.
The former ER star concluded that abusive behaviour like this cannot be tolerated anymore.
"The point is for years, years, we also just shrugged it off. It's not to be shrugged off," she said. "We have to start with our children and protect them and give them every tool in the shed to know that they can say no."