Kevin Spacey has been withdrawn as the recipient of a special Emmy award amid allegations of historical harassment.
The House of Cards actor has been accused by Star Trek: Discovery actor Anthony Rapp of a sexual advance 30 years ago when Rapp was just 14-years-old.
Now, the International TV Academy has announced that "in light of recent events" it will not honour the 58-year-old actor with the 2017 International Emmy Founders Award next month.
The special award, which is reserved for those "whose creative accomplishments have contributed in some way to the quality of global television production", was due to be presented to Spacey in a ceremony on November 20 in New York City. Previous recipients of the honour include director Steven Spielberg, X Factor creator Simon Cowell and Julian Fellowes.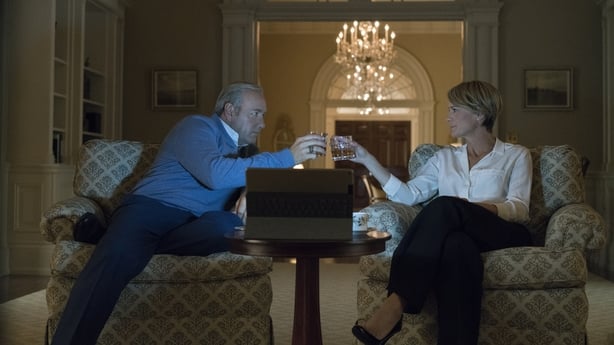 Meanwhile, The Old Vic Theatre in London has said it is "deeply dismayed" by the sexual advance allegation made against Spacey, who was the theatre's artistic director from 2003 to 2015.
In a statement, a spokesperson said: "The Old Vic would like to respond to recent media reports by making it clear that we are deeply dismayed to hear the allegations levied against former artistic director Kevin Spacey.
"Inappropriate behaviour by anyone working at The Old Vic is completely unacceptable. We aim to foster a safe and supportive environment without prejudice, harassment or bullying of any sort, at any level...
"We want our employees to feel confident, valued and proud to be part of The Old Vic family. Any behaviour we become aware of which contravenes these goals will not be tolerated."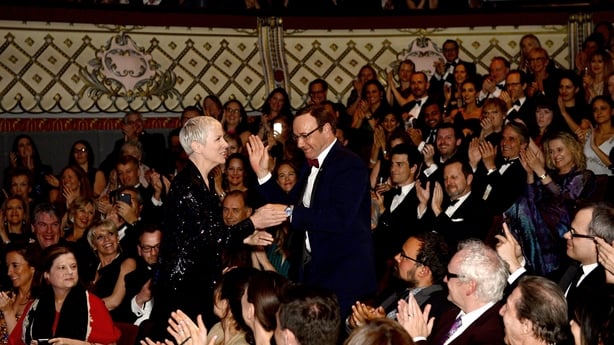 The news comes after Netflix announced that its flagship series House of Cards, which stars Kevin Spacey and Robin Wright in the leading roles, will end after its upcoming sixth season.
Production is currently underway on the show's sixth and final run which is due to air in 2018.
Responding to Rapp's allegations against Spacey, Netflix and Media Rights Capital released a joint statement saying they are "deeply troubled" by the news.
"In response to last night's revelations, executives from both of our companies arrived in Baltimore this afternoon to meet with our cast and crew to ensure that they continue to feel safe and supported", the statement read.
"As previously scheduled, Kevin Spacey is not working on set at this time."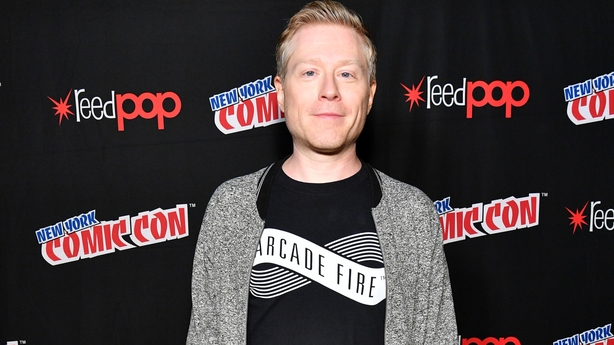 Two-time Oscar-winner Spacey said he is "beyond horrified" by Rapp's allegation that he made a sexual advance on him in 1986 at a party in Spacey's apartment.
Rapp said he was in Spacey's bedroom watching TV when Spacey appeared in the doorway at the end of the night, "kind of swaying" and apparently drunk. He said Spacey picked him up, put him on the bed and lay on top of the teenage boy.
"He was trying to seduce me," Rapp told Buzzfeed. "I don't know if I would have used that language. But I was aware that he was trying to get with me sexually."
Spacey claimed not to remember the incident and apologised for the "deeply inappropriate drunken behaviour".
He went on to publicly announce he is gay for the first time. This decision to come out "as a gay man" in the same statement as his apology to Rapp prompted a swift backlash online.
Star Trek actor Zachary Quinto said it was "deeply sad and troubling" that this is the manner Spacey chose to come out, adding that he thinks it is "a calculated manipulation to deflect attention" from the accusation of abuse.
October 30, 2017
.