An honest and disturbing true-life story of modern Ireland 
Director Kit Ryan tackles one of the most terrible crimes in recent Irish history in this brave if slightly flawed film. It boasts a very strong cast - including Moone Boy's David Rawle as you've never seen him before - and it is a damning indictment of the failures of our educational, penal, and mental health services.
In 1994, the murders of Imelda Riney, her three-year-old son Liam, and Fr Joe Walsh in East Clare shocked the nation. They were committed by Brendan O'Donnell, a severely disturbed young man who had been failed and abused over the course of his life by the very institutions charged to look after him and prevent the terrible acts he was so capable of carrying out.
We need your consent to load this YouTube contentWe use YouTube to manage extra content that can set cookies on your device and collect data about your activity. Please review their details and accept them to load the content.Manage Preferences
Misdiagnosed and misunderstood, by the time he is a teenager O'Donnell is living feral and has developed an obsession with firearms and burning out cars. His medication has also made him deeply paranoid and dangerously schizophrenic.  
This true story is told in flashback by his stoical sister Ann Marie O'Donnell, played by a very good Aisling Loftus, in a series of voiceovers and diary entries. After her brother's conviction for the triple murder she finds herself to be "the sister of the most hated man in Ireland" but it is she alone who witnesses and understands Brendan's torment and sees the systematic dysfunction of a state that never helped him.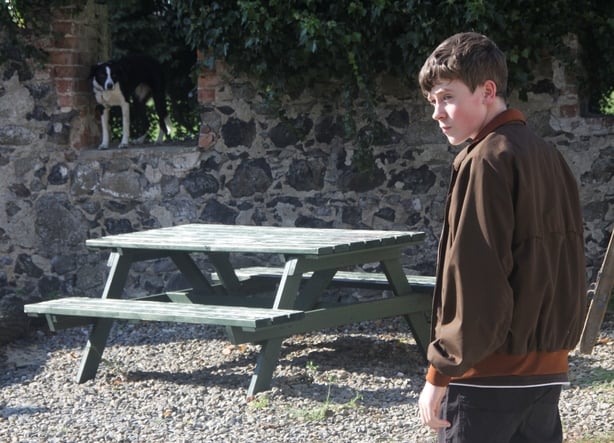 She asks the poignant and painful question that is the film's entry point into what is tangled and disturbing tale - "Can you still love someone who has done a terrible thing?"
Elaine Cassidy is impressive as the siblings' long-suffering mother enduring her own nightmare at the hands of her abusive husband. Hugh O'Conor is nuanced as Fr Joe, the young priest who tries to help Brendan, and the young Brendan himself is played by Rawle in a seemingly impish but hair-trigger violent fashion.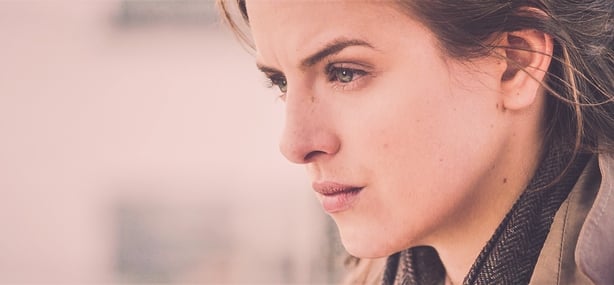 Later it is a distressed and distressing Patrick Gibson (What Richard Did) playing the older Brendan, the man who becomes a psychotic killer on the loose in the East Clare.
The dialogue is occasionally clunky and several scenes do not quite ring true but Property of The State does a very good job of telling a terrible human story against a backdrop of institutional incompetence and fear. It is a very Irish tragedy.
Alan Corr @corralan