There was a surprise for Bryan Dobson on his final RTÉ News Six-One - a clip compilation to mark his 21 years with the programme.
As Dobson prepared to sign off for the last time ahead of his move to Morning Ireland on RTÉ Radio 1, the veteran broadcaster thought he was escaping from the studio without any fanfare.
Not so.
Just as Dobson was expecting the bulletin to end, co-presenter Sharon Ní Bheoláin said: "And before we go, we have a significant milestone to mark on this programme", leaving the man of the moment with a stunned look on his face.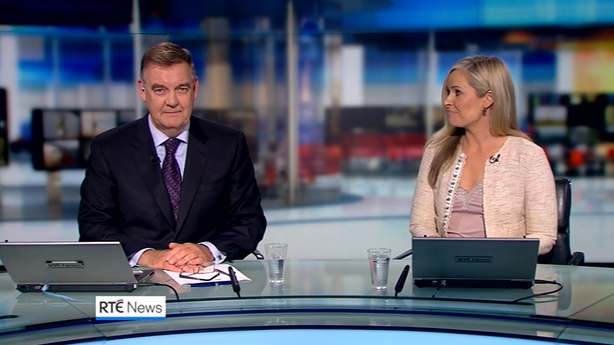 "Viewers will be aware at this stage that this is the last bulletin this man here beside me will be presenting," Ní Bheoláin continued.
"On behalf of the Six-One team at the moment and Six-One teams going back decades - and I know that's going to make you feel really old, Dobbo! - it falls to me to say thank you.
"You've been a rock to us. You've been our anchor, figuratively and literally.
"I'm not going to look at you now because I know I'm going to get all teary! From my point of view you've been a great friend and a mentor, and I'm sure the whole country joins with me this evening in wishing you the very, very best."
"Now, we mined the archives for 'your best bits', as they say in all the reality TV shows. There were too many to mention, too many to fit into a single package.
"But we did put together a flavour, if you like, of 'Dobbo Through the Ages'."
After the compilation aired, Dobson said: "I'm completely taken by surprise. Firstly Sharon, thank you for your very kind words and wonderful working with you… and everybody who's been on the programme now and over the years.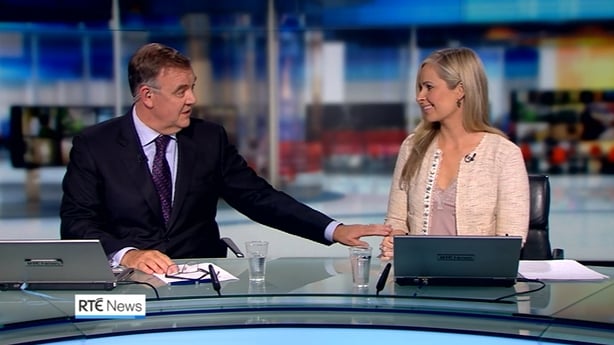 "It's been a blast, really has been fantastic. I'm looking forward to pastures new so I'll be on the radio on Morning Ireland from Wednesday of next week. So, as they say, I hate to go, but I'm afraid I have to leave.
"So thank you, and good night."
"I'll see you tomorrow," said Ní Bheoláin to Six-One viewers as the credits started to roll.
"You know that you're in safe hands." Dympna Moroney, Programme Editor, as Bryan Dobson joins @morningireland pic.twitter.com/47aeBZPoqK

— RTÉ News (@rtenews) October 25, 2017