Bono has revealed how his recent health scare inspired the sound of U2's eagerly-awaited new album, Songs of Experience.
Last month, The Edge revealed details of the U2 frontman's "brush with mortality" and admitted that the incident took the band's album in a different lyrical direction.
In an interview with Rolling Stone magazine, The Edge said: "He had a brush with mortality.
"He definitely had a serious moment, which caused him to reflect on a lot of things."
Bono has now addressed the situation and shed more light on what happened. "Edge wasn't fibbing when he said we had to stop and take account of what was going on in the world," he explained.
''He just didn't want to mention what was going on in my world.
''I don't want to get too into the details of it, for fear of the melodramatic reality TV kerfuffle. A lot of people have these moments, I've had a few. Not quite at this level," he told Q magazine.
The 57-year-old singer said he is feeling much better now and back to full health.
"I'm way better. I'm on top form. I'm singing like a little girl.''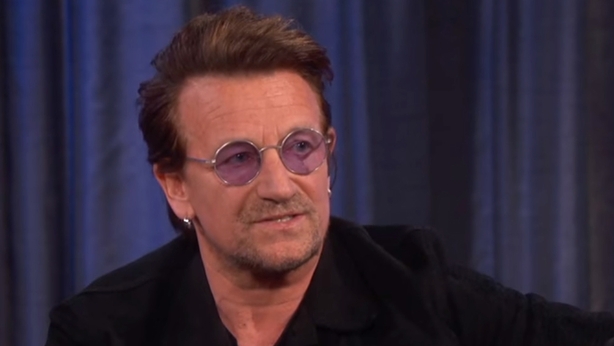 U2's upcoming album was initially expected to reflect the changing political climate, but following Bono's scare it came together as a series of letters to his family and friends.
''It's just one of those moments when nothing else matters. So what do you have to say for yourself? And what do you want to say to the people that you love?'' Bono added.
U2 recently premiered new music on RTÉ 2fm, unveiling their latest single You're the Best Thing About Me.

Songs of Experience will be released on December 1.
We need your consent to load this YouTube contentWe use YouTube to manage extra content that can set cookies on your device and collect data about your activity. Please review their details and accept them to load the content.Manage Preferences