In dramatic scenes set to air on EastEnders next week, Lauren Branning will finally learn the truth about her sister Abi's betrayal.
Abi (Lorna Fitzgerald) had a secret affair with Lauren's (Jacqueline Jossa) fiancé Steven Beale (Aaron Sidwell), who died last month.
Lauren has no idea about the affair, or the fact that Abi is now pregnant with Steven's baby.
However, next week these shocking revelations are set to come to light.
It all kicks off when Lauren walks in on Abi wearing her wedding dress and confronts her. Abi, who is clutching one of Steven's shirts, reaches breaking point and blurts out that she was in love with Steven.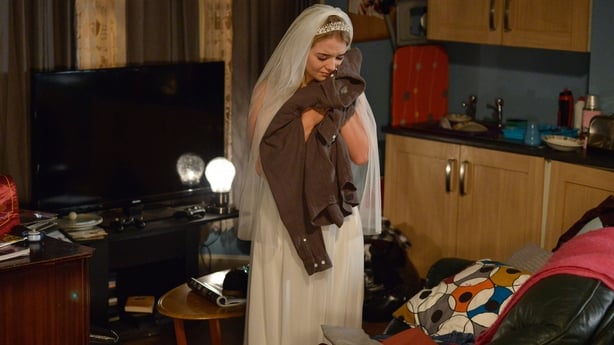 The sisters have a blazing row and Lauren is knocked sideways again with Abi reveals she has Steven's ashes, after Lauren asked Billy to get rid of them.
While Lauren is still reeling from this revelation, Abi later drops the even more shocking bombshell that she's expecting Steven's baby.
Viewers will have to wait and see what Lauren does after finding out the truth about her sister. Can Lauren forgive her?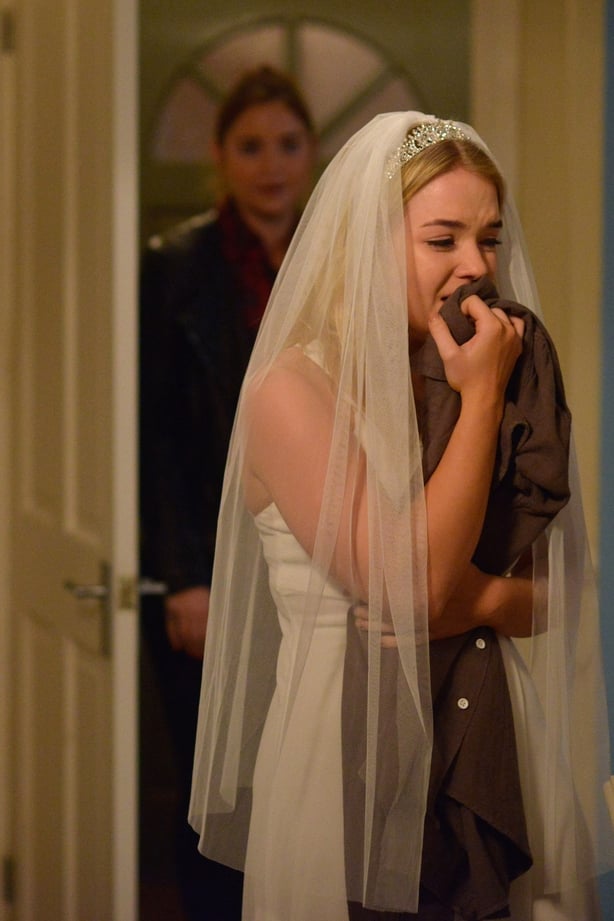 Lorna Fitzgerald, who plays Abi, said of the upcoming scenes: "Abi is standing there in her wedding dress and she realises that she has really got to say what's going on.
"I think it is a relief for her. She feels like she's got this massive weight off her chest, but Lauren is fuming because she didn't see it coming at all. It's good, it's really good. Abi's hatred towards Lauren has been building for quite some time, so it's explosive how it all comes out.
"Lauren is furious and quite rightly so. I think it's more the fact that her sister could do it to her rather than Steven as their relationship was amazing anyway. It's the betrayal from her sister.
"It gets worked out as much as it can and they have a slight resolve, but I think ultimately the baby will be too much as it means Steven will be around forever."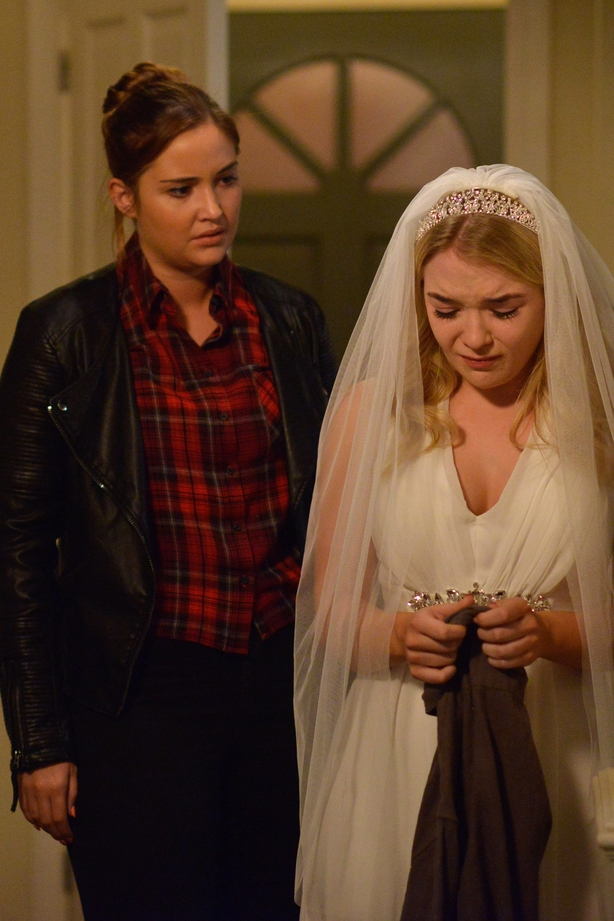 It was recently revealed that EastEnders actresses Jacqueline Jossa and Lorna Fitzgerald will be leaving the show in December, 11 years after the characters made their debut on the soap. Jossa has played Lauren since 2010, while Fitzgerald has played Abi since 2006.
Their exit storylines are top secret and it remains to be to seen if Abi's baby will play into her leaving Walford...
EastEnders will air these dramatic scenes next week on RTÉ One and BBC One.
Check out all the latest soap clips and storylines here.