There's high drama on EastEnders this week as Lauren Branning delivers a stinging slap to her sister Abi after the death of her fiance Steven Beale.
New photos show the blazing row between the sisters in the aftermath of Friday's episode which revealed that Beale died in the fire in Albert Square.
He died in hospital seconds after finding out that Abi (Lorna Fitzgerald) was pregnant with his baby. Beale had been lying to Lauren (Jacqueline Jossa) and his family about having a brain tumour to trap her in an engagement.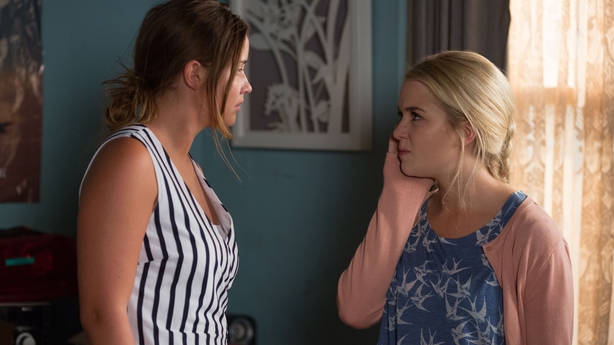 In Monday's episode, emotions bubble over between the sisters as they struggle to deal with his death.
Abi is desperate to keep her secret and accuses Lauren of never loving Steven, leading Lauren to slap her.
You can watch the confrontation between the Branning sisters in EastEnders' Monday episode, at 8pm on BBC One.