Reverend Richard Coles has said he "can't quibble" with the judges' decision as he became the second Strictly Come Dancing contestant to leave the show.
The 55-year-old priest and former pop star said he was sorry to go so soon, but admitted that he "really can't dance".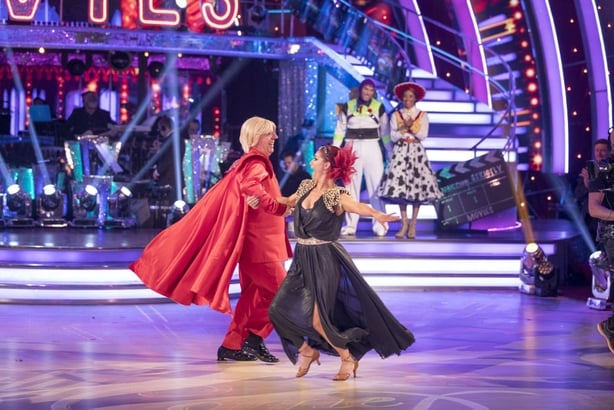 His eviction came on Sunday night's result show, when he and partner Diane Buswell brought their Flash Gordon-inspired Paso Doble back the stage in a dance-off against Simon Rimmer and Karen Clifton.
While both pairs were the lowest scorers following the judges results and public vote on Saturday, the panel unanimously agreed to save the TV chef, who was almost unrecognisable in his Buzz Lightyear costume.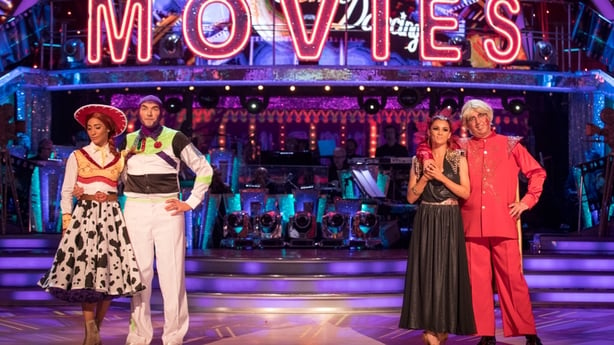 After both couples had danced a second time the judges delivered their verdicts:
Craig Revel Horwood said: "I love the entertainment value of one couple, I really have to save the couple that are technically better and that's Simon and Karen."
Darcey Bussell said: "This is always incredibly difficult because they both made improvements to their dance but the couple I would like to save, just for a better technical dance, is Simon and Karen."
Bruno Tonioli rounded off by saying: "I love you both, you're so much fun. I think out of the two, one couple had a more cohesive technical performance, and that's Simon and Karen."
Having scored the lowest mark of 14 on Saturday's leader board, the reverend said: "I'm very sorry to go because I've loved every minute of it, especially being with Di and learning from a real master of her art.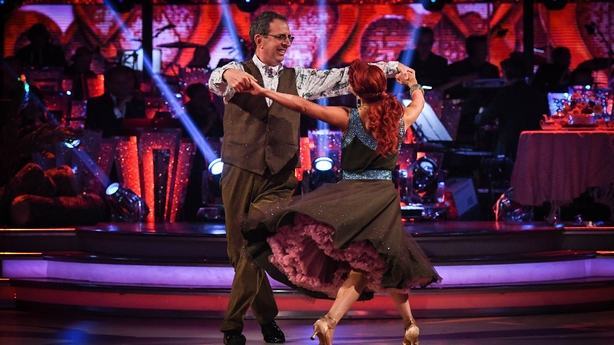 "It's been wonderful, but I can't really dance so I can't really quibble with the judges' decision."
He continued: "It's just wonderful to come together with a group of people you've never met before, and have such an intensely joyous experience. So many people working so hard to just make the most out of it is just a joy and I'll remember it forever."
After watching them again, judges Shirley Ballas, Craig Revel Horwood, Bruno Tonioli and Darcey Bussell agreed that they "loved" Rev Coles' entertainment value, but the technical points had to be awarded to Rimmer and Clifton.
When asked by Tess what his highlight had been, Richard said: "So many highlights, I think really it's coming together as a group of people, fellow celebs and pro dancers.
"It has just been a really really wonderful experience. And also it's really important that none of this would have happened if it wasn't for the fantastic crew, wardrobe, hair and make-up, production, the fantastic band and the judges too."
His brief stint on the show also made for a short Strictly debut for professional newcomer Buswell.
But she showed no hard feelings as she said: "I'm super proud of what he's done, he's a non-dancer and he's come out here and he did everything I said to him and was not afraid of it which was amazing. I could not be more proud of him."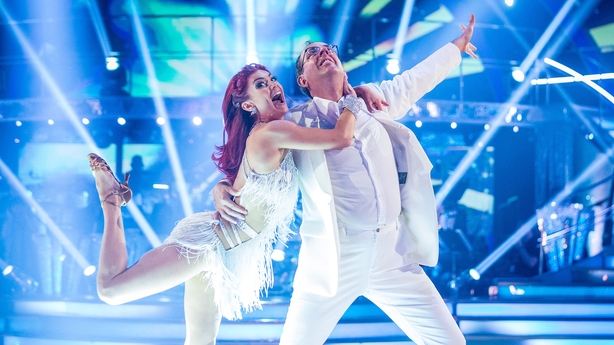 Following their last dance, she told viewers: "I have had the time of my life and he is a friend for life."
Strictly's movie weekend delighted viewers with Hollywood-inspired special performances.While Saturday's show opened with a group tribute to Oscar-winning musical La La Land, Sunday's episode welcome Sheridan Smith to the stage for a rendition of My Man from Funny Girl.
Strictly Come Dancing continues on BBC One at 6.45pm next Saturday as the remaining 13 couples take to the dance floor for the next stage of the competition.