EastEnders has set up a new cliffhanger as Jane wakes up in hospital - and Max is waiting by her bedside.
Warning: spoiler alert!
Max (played by Jake Wood) is desperate to be the first person to speak to Jane (Laurie Brett) when she wakes up so he can find out how much she remembers.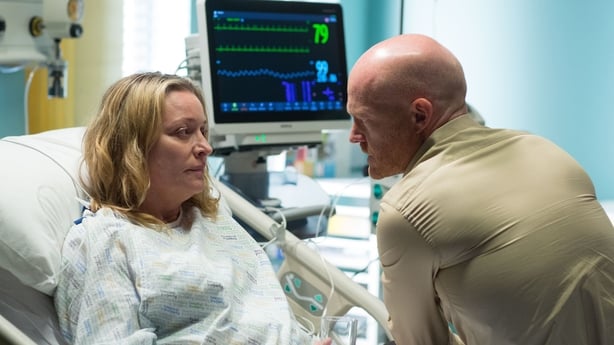 Max finds a way of keeping Ian away from Jane's room and when she eventually wakes up, his is the first face that she sees.
Viewers can find out if Jane is safe - and Max is in the clear - on EastEnders on RTÉ One and BBC One this Thursday, October 12.