There were mixed emotions on The X Factor on Saturday as Simon Cowell, Nicole Scherzinger, Sharon Osbourne and Louis Walsh discovered their mentor categories - with Walsh wasting no time in saying that he thinks he has the winner among The Boys.
The Mayo man had originally been hoping to be in charge of The Groups.
"This is so important to me, and it's so important to the people behind the door. And I want to win this year," he said.
However, the big reveal saw Walsh mentoring The Boys.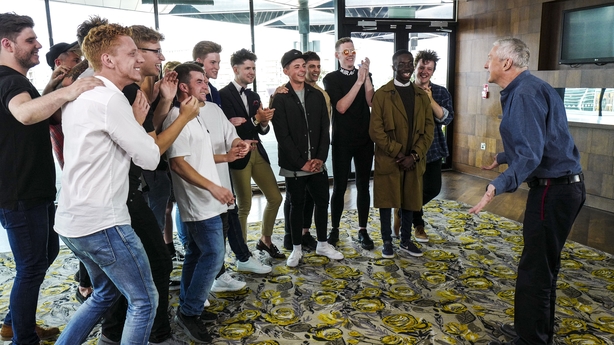 "I'm really happy," he said after being hugged by his new charges. "I'm kind of surprised, but I think I got the winner." 
While Walsh missed out on The Groups, Cowell had his wish granted and will be their mentor. 
Amid cheers from his Groups hopefuls, Cowell said: "For me this is the part I like the most. Just be yourselves. And let's just win The X Factor."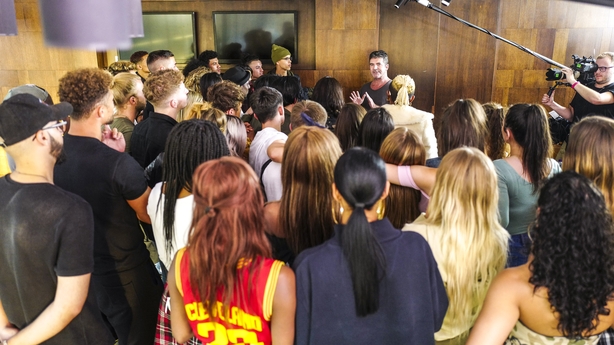 "I'm not saying this is the easiest category - that doesn't bother me," he added. "You know, it's where you see potential, energy, enthusiasm, talent. I'm happy."
Nicole Scherzinger was also assigned the category she wanted, The Overs. 
"Are you guys ok with me?" she asked to a chorus of cheers.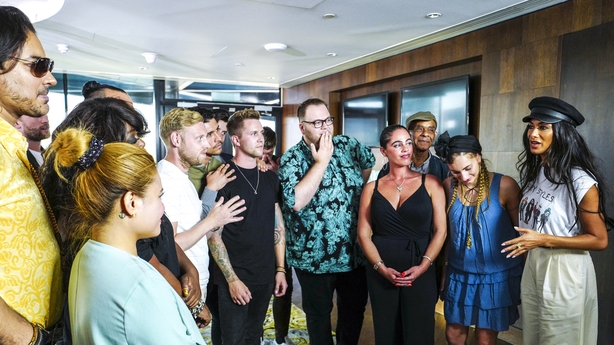 There was disappointment, however, for Sharon Osbourne. She had said the category she wanted to mentor was The Boys, and that the one she wanted to avoid was The Girls. 
"They're too young and I'm too upfront," she explained. "I don't want to hurt anyone."
But when she opened the door, Osbourne's hopes were dashed - The Girls were her singers.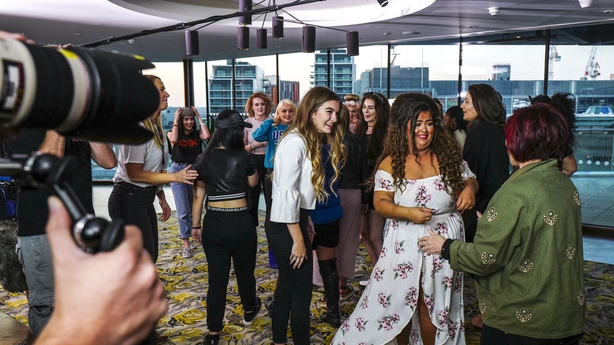 To chants of "Sharon! Sharon!" she said: "Oh Lord above, help me!" 
While admitting she was "in shock", Osbourne added: "I want to nurture. I want to be behind these girls. I will do whatever I have to do to be a good mentor. But was it my first choice? No."
Saturday's show had earlier seen - in order - Scarlett Lee, Anthony Russell, Rak-Su, Tracey Leanne Jefford and Slavko survive the Bootcamp Auditions.
Also making it through to the next stage of the competition were Deanna, Taliah Dalorto, Nicole Caldwell and Grace Davies.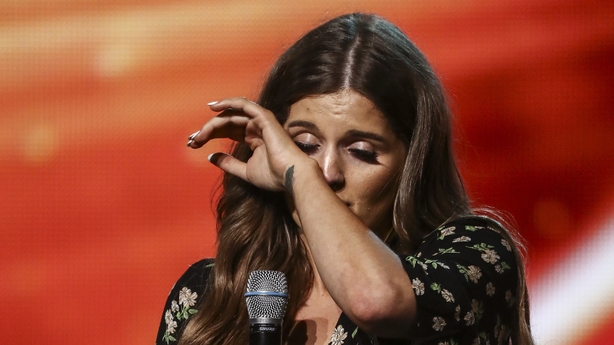 The action now moves to the Six-Chair Challenge as the contestants vie for a place in the Judges' Houses part of the show.
The X Factor continues on TV3 and ITV on Sunday at 7.30pm.