Blade Runner 2049 stars Ana de Armas and Sylvia Hoeks have told RTÉ Entertainment that every day was like the first day of school while they were filming the sci-fi blockbuster.
The Cuban and Dutch actors play mysterious new characters Joi and Luv opposite Ryan Gosling and Harrison Ford in director Denis Villeneuve's (Arrival, Sicario) long-awaited follow-up to Ridley Scott's 1982 classic.
We need your consent to load this rte-player contentWe use rte-player to manage extra content that can set cookies on your device and collect data about your activity. Please review their details and accept them to load the content.Manage Preferences

"I felt like every day was the first day," de Armas recalled of her months spent on set. 
"We couldn't see the sets until the actual day we were shooting, so it was like a big surprise every time we would walk in... We never did any rehearsals so we would actually build a scene and go through it every morning. It felt like the first day of school."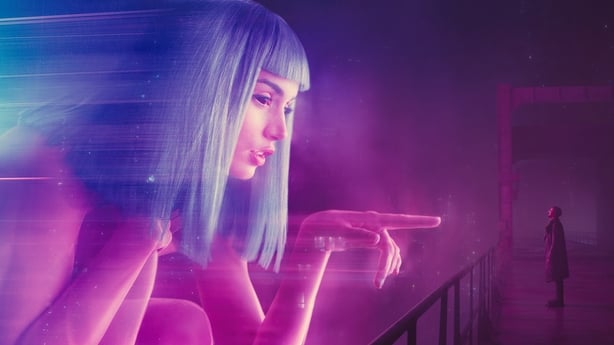 "You were just soaking up everything you'd imagine you could soak-up," continued Hoeks. 
"We were very spoiled. We worked with Denis Villeneuve, Roger Deakins [cinematographer] and Harrison, the legend, and Ryan Gosling. You've seen their movies and you've 'awed' at their work and suddenly you're there in a room with them and you can learn from them."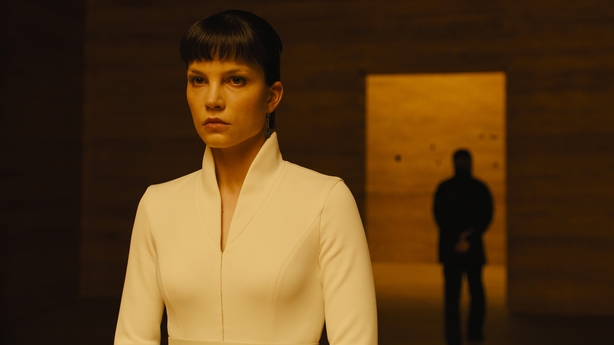 When asked for their views on the themes of the already-much-debated film, de Armas and Hoeks' answers dovetailed together.
"I think it's about identity, searching for identity," said de Armas. "It's about finding a connection to someone or something."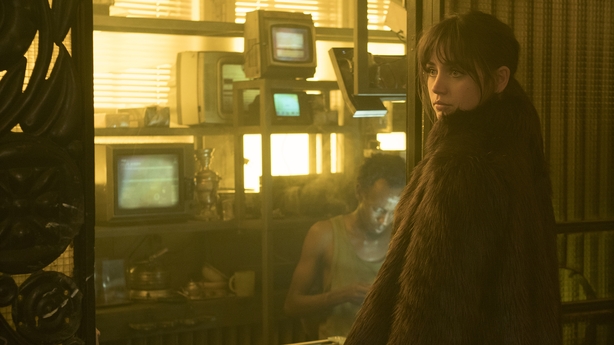 "I think it's about humanity," replied Hoeks. "We all remember the original film where Rutger Hauer has that beautiful end monologue - he's almost more human than humans can be. So what is humanity, and how can we be human? What does that mean to us? If we want more, will that always be a good thing, or will it be the end of us?"
Blade Runner 2049 is in cinemas now.