The first trailer for Peaky Blinders season four has been released, with fans getting the first look at the new threat to the Shelby family, played by Oscar winning actor Adrien Brody.
The trailer opens with a close up side profile of Cillian Murphy as Tommy Shelby, before he is heard saying, "We're going back..."
The Shelby family will return to Small Heath, Birmingham for the fourth run, with Tommy leaving his country manor behind after the events of season three.
"Today, we end this war between us," Murphy's Tommy continues to say in the trailer, speaking to his family who are no longer as strong a unit as they were in previous seasons. "We are an organisation of a different dimension."
"They're coming for us all – we don't get to decide who lives or dies. We are out of our league," he adds.
Shots from the trailer show Polly (Helen McCrory) facing the death penalty, while Arthur (Paul Anderson) and John (Joe Cole) are seen struggling with their emotions and anger, and Tom Hardy as Alfie Solomons standing with a dog on a beach.
The trailer also introduces two new stars; Oscar winner Adrien Brody as the main threat to the Shelby family, and Aiden Gillen.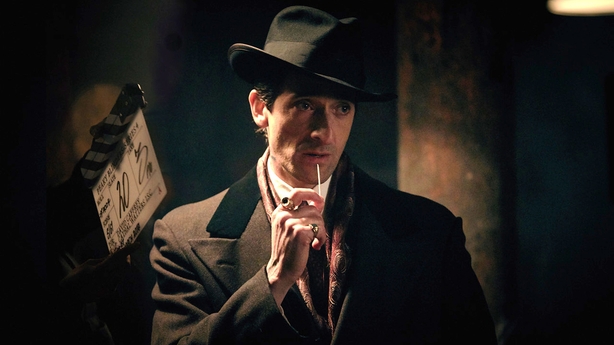 "Adrien plays the the threat to the family, and possibly the biggest they'll face," Peaky Blinders creator Steven Knight said.
"Aidan is a sort of, in the face of danger it's like pressing the nuclear button – you get him to help. Let me put it that way. We have been very fortunate to get two really legendary actors.
"We get a lot of actors who want to be part of [Peaky Blinders] which is great, but we try not to make it a 'spot the star' sentiment, and just get actors who are really perfect for the role," he added.
If you want to catch up on season three of Peaky Blinders, it will be kicking-off on RTÉ 2 on October 11 at 9pm with a double bill.