Holly Willoughby has admitted that she was scared of her This Morning co-host Philip Schofield the first time she met him.
Willoughby revealed that she used to watch Schofield presenting children's TV shows when she was growing up and that led to her being nervous meeting him as an adult.
Speaking on The Jonathan Ross Show the 36-year-old TV presenter said: "I love that man.
"We met on Dancing On Ice, rink-side would you believe. I'd obviously watched him on the telly lots, he was in the Broom Cupboard, he was my children's TV presenter that I used to watch.
"I was a bit scared when I first met him, but that changed very quickly when I realised he was basically me in the male form."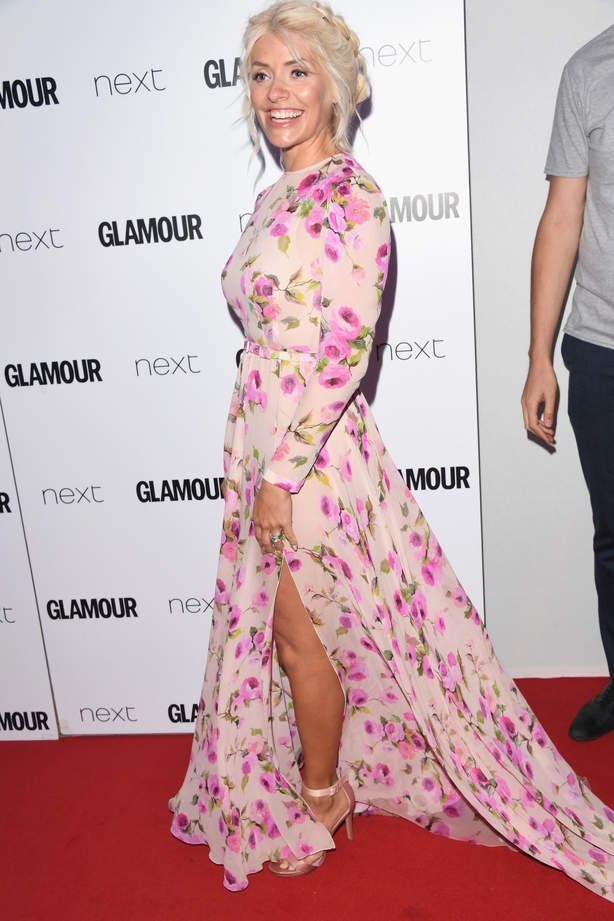 Willoughby and Schofield first co-hosted Dancing on Ice in 2006, and she joined him as a presenter on This Morning in 2009.
The pair are famous for "corpsing" on live TV - frequently creasing up with laughter while trying to maintain a straight face for the cameras.
Willoughby was slightly less complimentary about Keith Lemon, who she works with on Celebrity Juice.
"Keith is really annoying but you could have guessed that right? He's like my naughty older brother who flirts with me."
The mother-of-three, who recently released a book about feeding and weaning babies, has not ruled out having another child.
She said: "I love babies. I don't like the thought of it ever being over."
"But I don't think that's a reason to have another one, if I was lucky enough to have another one.
"Three is a really good number. I'm a working mum, I'm very busy and my children are the most important thing and I think the balance is really right."
You can watch the interview in full on The Jonathan Ross Show, 10pm on Saturday on UTV and 9pm on Sunday on 3e.