Former US Secretary of State Hillary Clinton tells The Late Late Show that she and her husband, former US President Bill Clinton, are "devoted to the future" of Ireland.
The interview, an Irish television exclusive recorded near Secretary Clinton's home in Chappaqua, upstate New York last week, airs on The Late Late Show on Friday night at 9.35pm.
In the interview with host Ryan Tubridy, Secretary Clinton, who initially visited Ireland as First Lady in the early 90s, receiving rapturous receptions in Dublin, Belfast and Derry, responded to a quote from the late Martin McGuinness that she was one of the "best friends" the island of Ireland has ever had.
"I had the opportunity to work with Martin and so many others on both sides of the sectarian divide in the North and we forged a personal relationship," Clinton told Tubridy.
"So when I was a First Lady and a Senator, I tried to be supportive in every way I could and when I was Secretary of State I made it a point to continue that support in an official capacity because I didn't want the progress that had been made to be lost."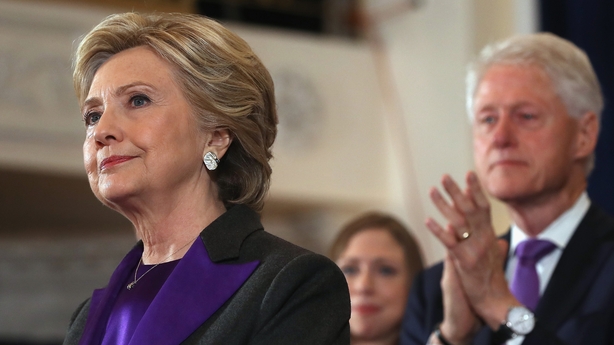 She added that both herself and her husband remain very committed to helping the peace process succeed. President Clinton is believed to regard the Good Friday Agreement as his chief achievement in foreign affairs during his tenure in the White House.
"Both my husband and I are extraordinarily interested in and devoted to the future of the island. What we have tried to do in both our public and our personal capacities has been to encourage, certainly, the peace process in the North but also to enjoy the friendships that we have developed. It has been an absolute privilege to be in some small way involved in everything that is going on," she says.
Secretary Clinton also commented on the current impasse in the North as talks to restore the power-sharing Government remain unresolved following the collapse of the Northern Executive earlier this year.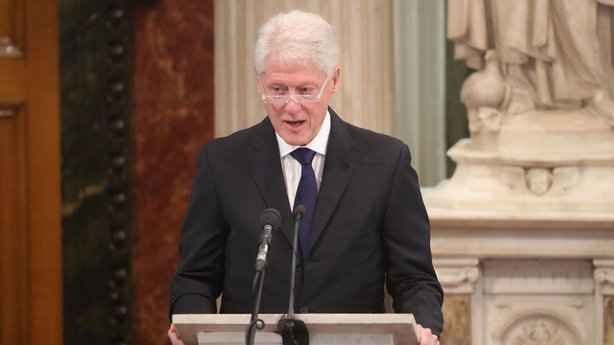 "I am a little worried right now, to be very candid with you. I am listening to and hearing reports about the loggerheads people find themselves at. There has just been so much progress, I don't want to see it lost," she says.
Coming to Ireland is a "big sigh of relief" for the couple and the memories of their official visits here are "indelible".
Elsewhere in the interview, Secretary Clinton addresses everything from the blame she attaches to herself for her failure to defeat Donald Trump in last year's presidential race to the double standard applied to women in politics and what she intends to do now that she has stepped away from electoral politics.
The Late Late Show airs on RTÉ One, Fridays at 9.35pm