Director James Cameron has said that he stands by his negative comments about Patty Jenkins' blockbuster Wonder Woman, in which he said star Gal Gadot was playing "an objectified icon".
The Oscar-winning filmmaker told The Guardian in August that the positive feedback within Hollywood for Wonder Woman had been "so misguided", and that the superhero adventure was "a step backwards".
When asked by The Hollywood Reporter if he still stands by his remarks, Terminator director Cameron responded: "Yes, I'll stand by that. I mean, she [Gal Gadot] was Miss Israel, and she was wearing a kind of bustier costume that was very form-fitting. She's absolutely drop-dead gorgeous. To me, that's not breaking ground."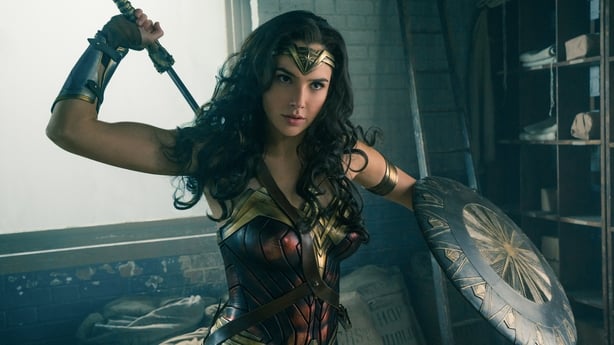 Cameron, who is working with director Tim Miller on what they hope will be a new Terminator trilogy, used Linda Hamilton's Terminator character Sarah Connor as an example of what he thinks a female action protagonist should be.
"They had Raquel Welch doing stuff like that in the '60s. It was all in a context of talking about why Sarah Connor - what Linda [Hamilton] created in 1991 [in Terminator 2: Judgment Day] - was, if not ahead of its time, at least a breakthrough in its time. I don't think it was really ahead of its time because we're still not [giving women these types of roles]," Cameron explained.
Patty Jenkins previously hit back at the 63-year-old director on Twitter, writing: "James Cameron's inability to understand what Wonder Woman is, or stands for, to women all over the world is unsurprising as, though he is a great filmmaker, he is not a woman. Strong women are great.
"But if women have to always be hard, tough and troubled to be strong, and we aren't free to be multidimensional or celebrate an icon of women everywhere because she is attractive and loving, then we haven't come very far have we?"
Exclusive: Linda Hamilton set to return to #Terminator franchise, James Cameron and @Schwarzenegger also involved https://t.co/qV3kV1cGZw pic.twitter.com/c0OB4kxzng

— Hollywood Reporter (@THR) September 20, 2017
When reminded of Jenkins' comments that not every woman character had to look "hard" or "troubled" to be strong, Cameron responded: "Linda looked great. She just wasn't treated as a sex object. There was nothing sexual about her character. It was about angst, it was about will, it was about determination. She was crazy, she was complicated.
"She wasn't there to be liked or ogled, but she was central, and the audience loved her by the end of the film. So as much as I applaud Patty directing the film and Hollywood, uh, 'letting' a woman direct a major action franchise, I didn't think there was anything groundbreaking in Wonder Woman."
However, the Titanic creator conceded that his comments might have been a bit "simplistic", adding: "Look, it was probably a little bit of a simplistic remark on my part, and I'm not walking it back, but I will add a little detail to it, which is: I like the fact that, sexually, she had the upper hand with the male character, which I thought was fun."
Read our review of Wonder Woman here.