Strictly Come Dancing contestant Debbie McGee has revealed that being part of the show has made her "genuinely happy" for the first time since the death of her husband Paul Daniels.
The renowned magician passed away in March last year after being diagnosed with a brain tumour. McGee, who was married to the entertainer since 1988, has now opened up about her newfound happiness.
She said on ITV's Lorraine: "It really is the first time since I lost Paul that I actually feel genuinely happy. I'm always giggling and having a good time, but until now there was still this knot in my stomach, and this kind of... Paul is there, the fact I've lost him.
"But the last three weeks on Strictly... everyone is so lovely on every level. I love all the other contestants, they make you feel so good and wanted."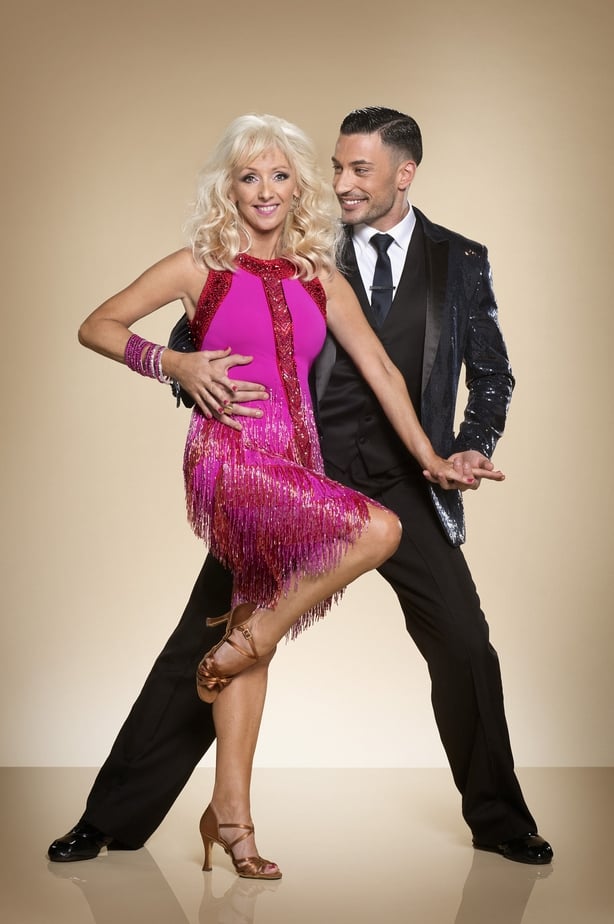 McGee also spoke about her joy at the connection she and her professional dance partner Giovanni Pernice have.
"We are really plugged in. We have a connection," she said. "We feel really comfortable in each other's company. There's nothing that's difficult. We've got the same sense of humour. We laugh a lot. We have the same work ethic, so we're totally focused.
"We did a radio interview yesterday, he said, 'the thing is, with Debbie, I look at her and she knows what I mean', and I think that explains how well we get on. We've already melded together."
Daniels took part in the BBC dancing competition in 2010 and McGee spoke of his wish that she would follow in his footsteps, adding: "I keep pinching myself, I can't believe how lucky I am that I've been offered it, and I've enjoyed every second of it so far."
Strictly Come Dancing airs on Saturday September 23 on BBC One at 6.25pm.