A picture speaks a thousand words! Jennifer Lawrence confirms she is dating director Darren Aronofsky following months of speculation that the pair got together while making their new movie thriller, Mother!
Taking to the red carpet in New York last night, 27-year-old Lawrence and Aronofsky made their first official appearance as a couple.
While they have been appearing at Mother! premieres around the world together, last night was the first time the Oscar winning actress and her director beau where photographed by themselves.
Read our review of Mother! here
At red carpet photocalls in Paris, London and Toronto, Lawrence's co-star Javier Bardem had noticeably stood in between the couple.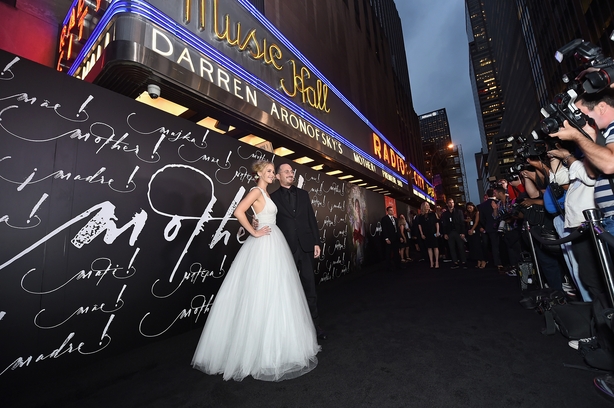 Speaking to ET's Cameron Mathison the pair gushed about each other with Aronofsky declaring that Lawrence is "life".
He said: "She's the only person who's allowed not to [wear black], 'cause she's life."
"Well, I think he's talking about my character, but I'm gonna pretend he's not," Lawrence replied with a smile.
Lawrence has showcased a number of gorgeous red carpet looks during the Mother! press tour, but when asked which was her favourite she said: "I really loved the Paris [look], Dior with the crucifix.
"Darren loves it when I wear crucifixes," she added with a laugh.