A posthumous new George Michael single, Fantasy, has been released eight months after the singer's death, with fans once again paying tribute to the music great.
The single, an old George Michael B-side which has been reworked by Chic's Nile Rodgers, received its first airplay on the Chris Evans Breakfast Show on BBC Radio 2 on Thursday morning and then went on release at 9am.
Mixing the spirit of George Michael's anthem Faith with dance beats and Chic-style guitars, Fantasy's poignancy is heightened by the pop icon singing about looking to "the skies above" and "hands of fate".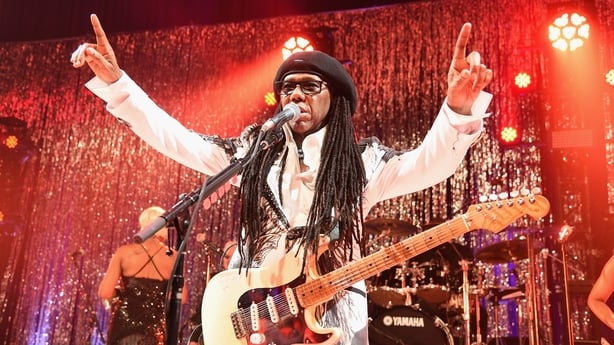 In a statement read out on the Chris Evans Breakfast Show, George Michael's manager, David Austin, said: "Fantasy was originally meant to be on [1990 album] Listen Without Prejudice [Vol 1] and was intended to be one of the singles from the album.
"But somehow, it got lost in the ether in what was going on at the time, though George did then release it later as a B-side in 1990."
"However, years later - just last year - when looking for a lead single for the reissue of George's Listen Without Prejudice/MTV Unplugged album, and to accompany the new film Freedom that George had just finished working on before Christmas, Fantasy was George's first and obvious choice," Austin continued.
"So, George phoned up Nile Rodgers, his good pal, in early 2016, because the two of them have [sic] always spoken the same musical language as long as they've known each other, and Nile reworked the record and that's what you're about to hear now."
Fifty-three-year-old George Michael was found dead by his partner Fadi Fawaz at his home in Oxfordshire on Christmas Day 2016. The cause of death was heart and liver disease.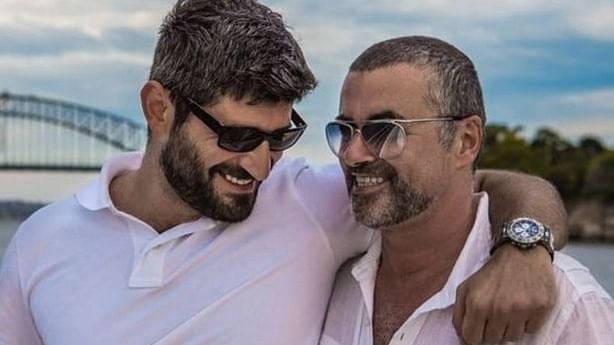 Ahead of Fantasy's release, George Michael's sisters Melanie and Yioda wrote on his website that their "aim is to carry on, as we know Yog [George's pet name] would have wanted, to share and enjoy his precious legacy and to continue to bring you joy - through his extraordinarily beautiful music".
"We promise we will always try to honour him by staying true to his ambitions and his intentions," they said.
Writing on Twitter, Nile Rodgers shared fans' mixed feelings about the song.
"No one's heart was dragged through emotional ambiguity more than mine. Tears, uncertainty, happiness and love", he said.
Here are some of the fan reactions to Fantasy:
I was happy and so so sad to hear George's beautiful voice... #Fantasy @GeorgeMichael Thank you @nilerodgers & @david__austin for this gift

— Marie Yog 💔 (@MarieYog) September 7, 2017
@nilerodgers has done an amazing job on @GeorgeMichael's #Fantasy. Best version yet. Made my morning! #GeorgeMichael

— Nick (@AGentsJotter) September 7, 2017
Listening to George Michael #fantasy feat @nilerodgers ...and it's bringing back all the love!

— Jo Parkerson (@JoParkerson) September 7, 2017
And @GeorgeMichael still has my heart and soul!
Lovely to hear his voice again this morning. #music #fantasy #newsingle #georgemichael pic.twitter.com/XlpBO2IZcW

— Audrina Lane (@AudrinaLane) September 7, 2017
I am sobbing. I can't even. @nilerodgers @GeorgeMichael #fantasy #heartbroken

— 💋🌼Stacy C🌼💋 (@solive73) September 7, 2017
and that my friends is a lesson in how to fill a dance floor!! 😍😍😍

Love you George ❤️#GeorgeMichael #Fantasy @GeorgeMichael

— Lisa (@R1LJP) September 7, 2017