George Clooney has opened up about the moment he knew he wanted to marry his wife Amal and he shared the romantic way in which he popped the question to her.
The 56-year-old actor first met the human rights lawyer in July 2013, and following weeks of texting and emails, they had their first date in London in October 2013.
Their first date happened when George invited Amal to visit him at Abbey Road Studios, where he was supervising recording the score for his film Monuments Men.
He recalled in an interview with the new issue of the Hollywood Reporter: ''That was a good first date. Then we went for dinner. She said, 'Let's go to this place.' It was one of those places that was incredibly hip and chic. And when we came out, there were 50 paparazzi there. But she handled it like a champ. And pretty quickly, things escalated once I was in London...
''[Afterwards] we spent Christmas together in Cabo San Lucas. Then we went on a safari in Kenya. Amal loves giraffes; they're her favourite animal. She went to this place called Giraffe Manor, where the giraffes stick their heads through the windows and kiss you...
''I had a picture of her, looking back, smiling at these giraffes, and I said, 'I think I'm going to ask her to marry me.' ''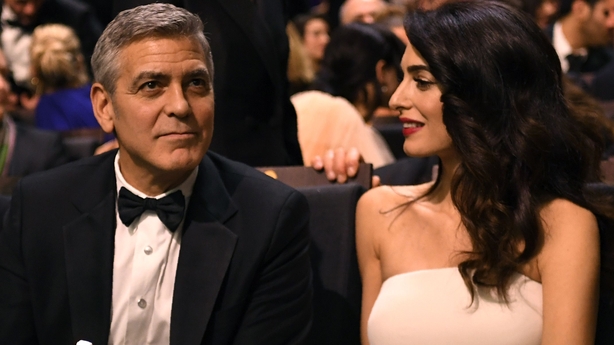 Clooney continued to dish out all of the cute details on the run-up to the big question saying he put together a playlist of music by his late aunt, the singer Rosemary Clooney.
''And then over champagne, after dinner, I told her there was a lighter to light the candle in the drawer, and she reached back and pulled out a ring.
''And I did all the stuff, got down on my knee and did all the things you're supposed to do. I had a playlist with my Rosemary songs on it and I was waiting for this song, 'Why Shouldn't I?' 'Why shouldn't I take a chance when romance passes by? / Why shouldn't I know of love?' It's a really good song about why can't I be in love?
''And it played, and she's like, 'Holy s**t!' ''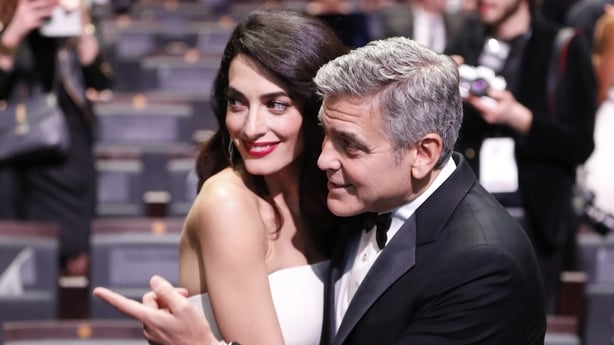 Poor George then had to wait for 20 minutes before getting an answer, but thankfully he got the result he wanted.
And she just kept staring at the ring, going, 'Oh, my God.' It was 20 minutes of me on my knee, waiting for her to say yes, because she was so shocked. She only said yes when Goody, Goody came on, which isn't very romantic -- it's kind of mean: 'So you met someone who set you back on your heels, goody, goody.' ''
Clooney went on to marry Amal in September 2014, and had twins Alexander and Ella with in June of this year.