Ryan Adams, Nile Rodgers and Julian Lennon are among the fellow musicians who have been playing tribute to Walter Becker, the Steely Dan guitarist and co-founder who died on Sunday aged 67. 
The band are due to play two dates in Dublin's 3Arena this October.
Becker's partner, singer and keyboard player Donald Fagen, has saluted the gifted guitarist who was integral to the making of the band's many albums since the 1970s.  
"I intend to keep the music we created together alive as long as I can with the Steely Dan band," Fagen has said in a statement. Becker's official site announced the death, but no cause has been revealed as yet. 
Hip hop artist Talib Kweli tweeted: "Damn. About to listen to Steely Dan all day. Thank you Mr. Becker for a lifetime of great music. De La Soul introduced me to Steely Dan when they sampled this beautiful piece of music. Peg. RIPWalterBecker."
Nile Rodgers, himself an ace musical arranger and kindred spirit, tweeted: "Very sad news. They're one of my favorite bands." Guitarist Slash said: "RIP #WalterBecker"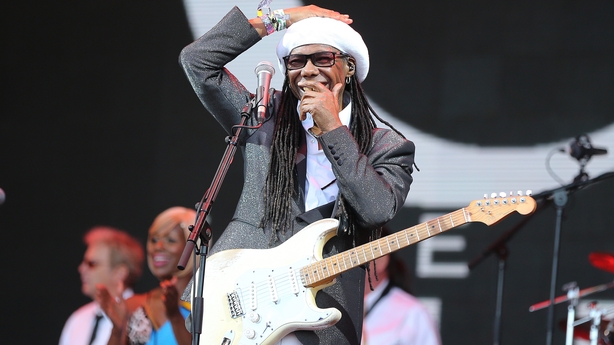 Ryan Adams also epxressed his sympathies: "Walter Becker, you changed my life with music. You are so loved Straight to the stars.... My friend"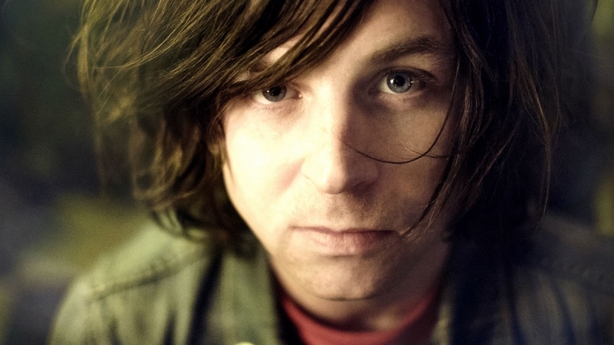 "So, so sad to hear this news," wrote Julian Lennon. "SD played locally a few years ago, they were as amazing as ever...
Rapper Pharoahe Monch wrote: "RIP Walter Becker. If you're a Steely Dan fan you have to check out the Aja documentary... insane. Super Inspiring as an artist," while singer songwriter Lisa Loeb added: "So sad to hear. A true inspiration R.I.P."
Long-time Steely Dan associate, guitarist Larry Carlton tweeted: "Very very sad this morning. Heard about the passing of Walter Becker. Musical icon and wonderful guy."
Steve Lukather, guitarist with the band Toto, expressed his sympathy to Donald Fagen in writing: "Really sad to hear Walter Becker has passed... Steely Dan music touched me deep. My desert Island music. RIP Walter. Condolences Donald." Lukather played on sessions for the band's Katy Lied album 1975.
John Darnielle, founder of The Mountain Goats, wrote on the band's Twitter page: "Steely Dan changed the way I understand music forever; I started writing songs under the name "the Mountain Goats" the same month that I bought "Katy Lied" on tape and started obsessing over it."
Mark Ronson tweeted: "rest in peace WALTER BECKER, one half of the team i aspire to every time I sit down at a piano. thank you for your unparalleled contribution"
"Walter Becker was my friend, my writing partner and my band-mate since we met as students at Bard College in 1967," Fagen said in his statement.
"He was smart as a whip, an excellent guitarist and a great songwriter. He was cynical about human nature, including his own, and hysterically funny."
Steely Dan are scheduled to play two dates in Dublin next month, having played the Point Theatre over two decades ago, their only Irish date so far. 
Becker  - who, like Fagen, made a number of well-received solo albums - was absent from a number of Steely Dan's US concerts last July. He was said to be recuperating at the time from an undisclosed illness.
"Walter's recovering from a procedure and hopefully he'll be fine very soon," Fagen told Billboard. Becker's doctor had advised the guitarist to stay at his home in Maui in Hawaii instead of fulfilling touring commitments.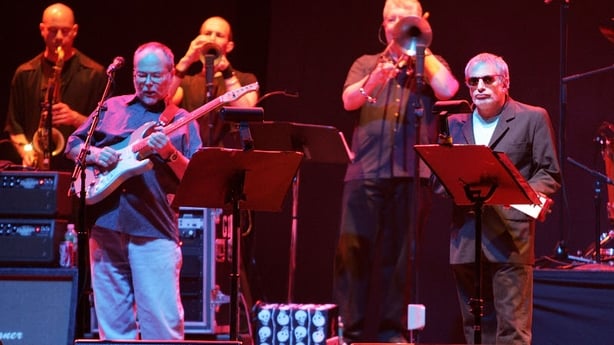 Becker and Fagen first meeting at New York's Bard College was wittilly recalled in Fagen's amusingly acerbic memoir, Eminent Hipsters. In time the idiosyncratic pair, who never looked like people apprenticed to be future rock stars, would write songs for popular singers and go on to sell in excess of 40 million copies of their albums.
They wrote I Mean to Shine for Barbra Streisand and performed together as members of Jay and the Americans' backing band. They moved to California in the early 1970s to form Steely Dan, itself a daring move which took them out of their East Coast comfort zone. Incidentally, the band got its unusual name from a sex toy in William S. Burroughs' novel, Naked Lunch.
Their fellow band members in Steely Dan (mark 1) were guitarists Jeff "Skunk" Baxter and Denny Dias, drummer Jim Hodder and singer David Palmer. Palmer provides the sweet baritone on the stirring ballad Dirty Work from debut album, 1972's Can't Buy A Thrill.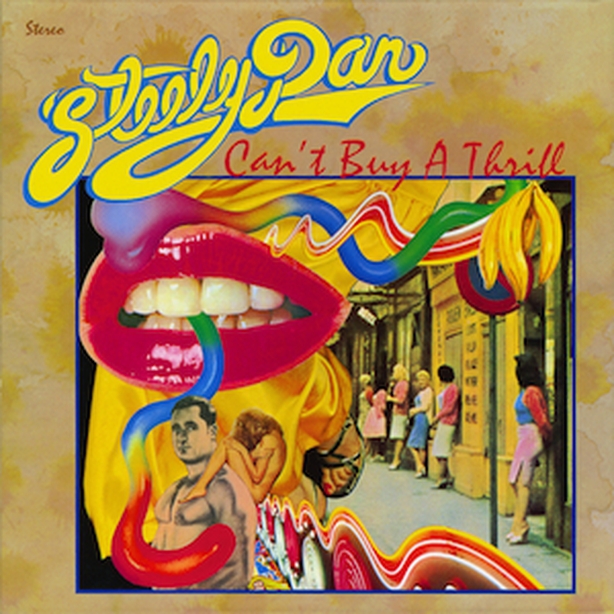 Reelin' in the Years - which gave a title and a guitar riff to one of RTÉ's most popular TV shows - also featured on that startling debut, which won the band legions of fans who remained keenly interested in Steely Dan through almost five decades.
Becker's perky guitar sound lent verve and richness to the core sound, complementing Fagen's moodily baleful keyboard constructions and sassy, streetwise vocal.
We need your consent to load this YouTube contentWe use YouTube to manage extra content that can set cookies on your device and collect data about your activity. Please review their details and accept them to load the content.Manage Preferences
Theirs was a kind of Lennon and McCartney duality-and-polarity relationship, in collaborative terms. Their lyrics were enigmatic, sphinx-like, surely key to the almost late-Beat charm.
Fagen was an explainer when he wanted to be, with crystal clear elucidation of the band's musical processes, in TV series such as Classic Albums which put Aja under the spotlight. Becker radiated equal intelligence but he tended to be quieter, more self-effacing, yet his air of bemusement at life was generally apparent.
That brand of earnest chutzpah that many bands starting out cannot help but radiate would have been alien to both players. The reason for this is that both Fagen and Becker were more keenly aware than most of the towering legacy of people who went before them, from Sam Cooke to Duke Ellington to modern jazzers like Horace Silver from whom they borrowed a lick for the opening chords of Rikki Don't Lose That Number.
Such knowledge tends to make decent musicians relatively modest, aware of the correct calibration of self-esteem. It doesn't square well with shallow celebrity values, and one could imagine Becker and Fagen shrugging their shoulders at the announcement that they were to be inducted into the Rock 'n Roll Hall of Fame In a certain way, they were old before their time but the best of their music has youthful vitality to match the best of the Beach Boys.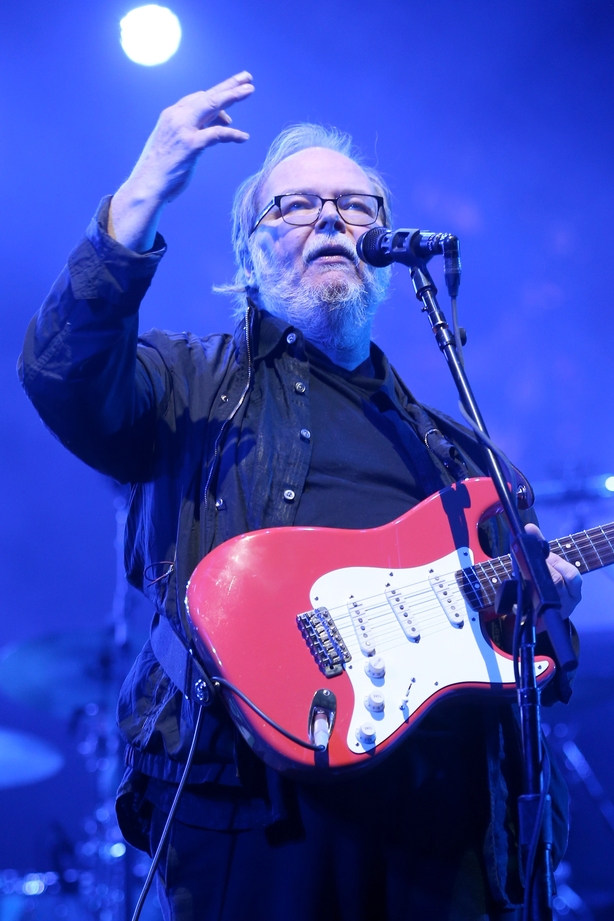 Following the release of Can't Buy a Thrill, Steely Dan would employ musicians whose playing they particularly admired for future albums. Their standards were very high, not for any stubborn, preening reasons but simply because they had a vision.
Many drummers were auditioned, passed over not because they were inferior but rather because they did not have particular tonalities. There were concerted searches for the right sax-player, the peerless second guitarist, the suitable trumpeter, as late period albums like Aja and Gaucho were painstakingly assembled.
Gaucho featured guitarist Mark Knopfler and was a kind of valedictory note until normal service resumed, but with far less frequency, album-wise, in the 1990s.
In fact, the album contained the band's last top 10 single in the US, Hey Nineteen. Between the years 1981 and 1993 Steely Dan were effectively off the road, and Becker was rarely heard of. However, he did produce an album by the British band China Crisis. 
Touring across the USA became much more frequent in recent years, there were far fewer gigs when the band first started out, when the Dan were known primarily as a studio outfit.
"I'm not interested in a rock/jazz fusion," Becker told Rolling Stone in 1974. "That kind of marriage has so far only come up with ponderous results. We play rock & roll, but we swing when we play. We want that ongoing flow, that lightness, that forward rush of jazz."
Fagen also wrote about his long-time partner as follows in his loving tribute. "Like a lot of kids from fractured families, he (Becker) had the knack of creative mimicry, reading people's hidden psychology and transforming what he saw into bubbly, incisive art.
"He used to write letters (never meant to be sent) in my wife Libby's singular voice that made the three of us collapse with laughter. His habits got the best of him by the end of the seventies, and we lost touch for a while. In the eighties, when I was putting together the NY Rock and Soul Review with Libby, we hooked up again, revived the Steely Dan concept and developed another terrific band."