Classic US jazz rock supergroup Steely Dan will play a second date at Dublin's 3Arena this October as part of BluesFest 2017, their first gigs in Ireland since they played The Point in 1996.
The band fronted by Walter Becker and Donald Fagan will now play October 28 and 30. Tickets for the first date are sold out and tickets for the newly added one go on sale this Friday, August 25 at 9.00am priced from €79.50. Fellow FM rockers The Doobie Brothers will play support.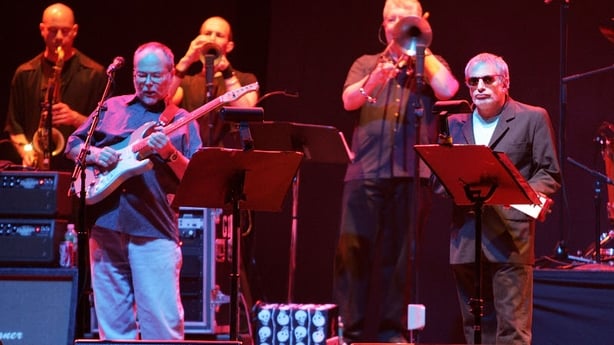 Steely Dan recently toured a classic rock bill with The Eagles, Fleetwood Mac and Journey in America.
The band are probably best known in Ireland for penning the theme tune to RTÉ's hugely popular nostalgia show Reeling in The Years, although a cover version of the song was used on the programme.
Other hits from the multi Grammy Award winning band include Do it Again, Rikki Don't Lose That Number, Babylon Sisters, Hey Nineteen, and Haitian Divorce. 
Steely Dan released seven albums of increasing musical sophistication between 1973 and 1980 before they split up. After working on solo projects, Becker and Fagen reunited in 1993 and released two more studio albums. 
They are one of the most sampled acts in music with everybody from Kanye West to Beyonce and All Saints to De la Soul using sections of Steely Dan songs for their own work.
BluesFest 2017 at the 3Arena also features CHIC featuring Nile Rodgers and special guest Chaka Khan on October 25 and Hall & Oates and special guest Chris Isaak on October 29.