Right time, right place, right songs - the One Direction star is striking out on his own in style.
MTV Unplugged on Dame Street... Between-song hysteria aside, that was the vibe as Niall Horan unrolled half of Des Kelly's showroom and set out his solo stall at the Olympia Theatre on Tuesday night.
While he could have picked a less daunting venue to start his Flicker Sessions world tour (the Greville Arms down in Mullingar must be bulling), like many before him Horan made the Olympia his own and deserves his place on its honour roll.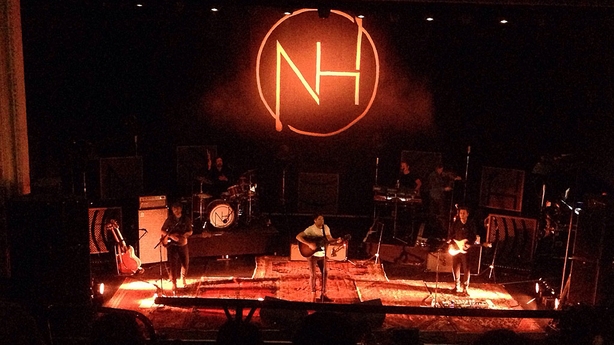 A show that epitomised radio-friendly started with an impeccable insight from a teenage listener in the crowd: "I'd be sh****** it if I was him, and I'm not even him." Sure enough, when he took to the stage Horan himself said that starting the tour at home was "a bit of a head wreck".
There was, however, nothing to fear as the 23-year-old had the place before 'hello'. Most importantly, he went on to prove he has the songs to keep everyone hushed - even when they're hearing them for the first time.
If every day is indeed a school day (or in this case night), then the lesson taken away from the Olympia was that Horan really has quite the future in this going-it-alone lark. So polished was the performance that it was possible to watch and forget about his other job completely. Now that's gold.
We need your consent to load this Facebook contentWe use Facebook to manage extra content that can set cookies on your device and collect data about your activity. Please review their details and accept them to load the content.Manage Preferences
While the choice of PA warm-up music - Beck, Led Zeppelin, Pink Floyd, Rolling Stones - suggested the 'best delph' tactic of someone trying too hard to show their class, such cynicism disappeared as Horan glided through a set list which was essentially a live playback of debut album Flicker.
With his well-drilled band already sounding like months on the road, his skills as a balladeer were impressive throughout. Upcoming Maren Morris duet Seeing Blind and the Fleetwood Mac-inspired Since We're Alone showed that the masses have yet to hear his classiest songs, while the man himself contended that the record's title track is the best thing he has written to date. He won't be alone in that opinion, either.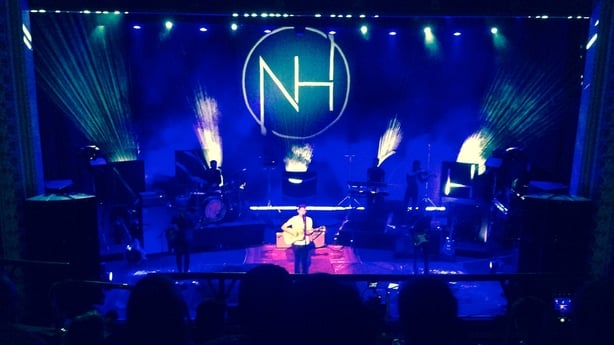 The biggest cheers of the night were reserved for summer single Slow Hands and One Direction cover Fool's Gold, but they'll have their work cut out as fans become more familiar with the new material. In raucous closing track On My Own, Horan has another anthem ready to go, and this one has a distinctly Irish flavour. Notice served on one E Sheeran and a brilliant way to end the gig.
"In hindsight, I'm glad I did my first show here, definitely," said a beaming Horan during his standing ovation goodbye. And so a new adventure begins - and not a moment too soon.
We need your consent to load this Facebook contentWe use Facebook to manage extra content that can set cookies on your device and collect data about your activity. Please review their details and accept them to load the content.Manage Preferences