Niall Horan kicked off his Flicker Sessions world tour and unveiled tracks from his upcoming debut album at a rapturously received show at Dublin's Olympia Theatre on Tuesday night.
Telling the crowd he hadn't played a full concert since One Direction went on hiatus in November 2015, the Mullingar man left any first-night nerves in the dressing room and enhanced his troubadour credentials in style with a setlist from his eagerly-awaited solo record.
Read our review of the concert here.
On Tuesday night's evidence, the lascivious stomp of Slow Hands is the outlier track, and Flicker will be heavy on heart-on-sleeve balladry with nods, too, to Fleetwood Mac's 70s FM might.
With less between-song banter than may have been expected, Horan let the music do most of the talking. As a performer he now has the songs to justify that approach.
While the audience were thoroughly respectful during the new material, the response at the end of each number was deafening, with a 23-year-old who has known nothing but stadiums since his teenage years appearing entranced by the reaction of the crowd in one of the most legendary of cosy venues.
Horan closed the set with On My Own - one of a number of hits-in-waiting. A trad-tinged free-for-all with echoes lyrically of Sunday Morning Coming Down, it will give Ed Sheeran's Galway Girl a serious run for its money as an end-of-the-night anthem.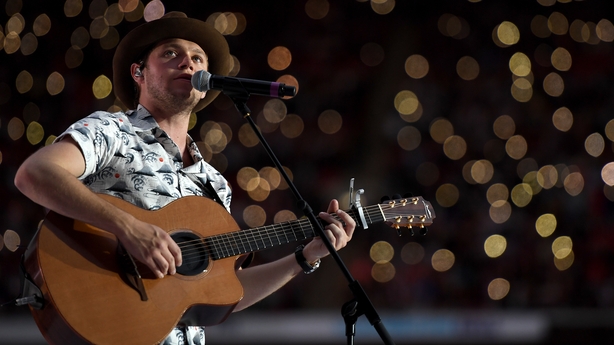 He promised to return next year - whether he should block book the Olympia or a much bigger venue is up to him.
Once again, it sounds like he has the world at his feet, but this time he's going in his own direction.