EastEnders is set for another of its big summer showdowns this week as Ben and Jay come to blows.
Following Friday's shock confession by Phil (Steve McFadden) that he killed Jay's (Jamie Borthwick) father, the young man is at breaking point.
'I killed your dad'. 😧

Four life changing words for Jay, what will he do with them? 😢🤔

➡️Find out on Monday at 8.00PM on @BBCOne.⬅️ pic.twitter.com/rlBipg9Kyf

— BBC EastEnders (@bbceastenders) August 18, 2017
Jay had thought that his father was Jase Dyer (Stephen Lord), who was killed by a gang in 2008.
But Phil told Jay that his biological father was the homeless man who died when Phil set fire to the car lot in an insurance scam in 1994 - the year Jay was born.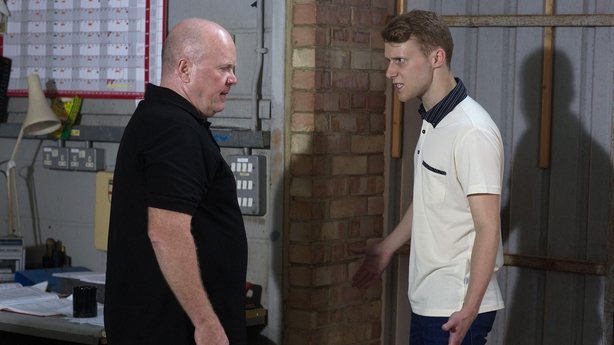 This week, Jay tries to distance himself from the Mitchell family as Ben (Harry Reid) demands to know what is going on.
When Jay tells Ben they are no longer like brothers, it hits a nerve and tempers boil over.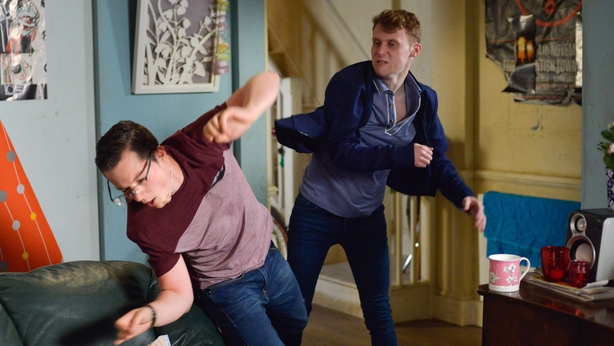 Fans can watch the showdown, and find out if there's any way back for Jay and Ben on RTÉ One and BBC One this Thursday, August 24, at 7.30pm.
Here's a selection of what the EastEnders faithful have been saying about the storyline on social media:
Phil set fire to the car lot in March 94. Jay was born in Oct 94, 8 months later. Jase took him in as his own. Confusion over. #Eastenders

— Ay_xo (@Ay_xo) August 19, 2017
I've said this before but this Phil and Jay stuff completely takes away from the story that should be played with Dennis.😕 #eastenders

— Sarah (@E20AlbertSquare) August 19, 2017
Soaps change parents all the time. 😂 Just surprised that ppl are having an issue that Jase may not be Jay's father. #EastEnders

— BovaryCee ♋️🌻🙋🏾 (@BovarysComplnt) August 19, 2017
This is for anyone who is confused about Phil confessing to killing Jay's dad! #EastEnders pic.twitter.com/7M8xgugeZj

— SoapSpoilers&Gossip (@Soap_loverxx) August 19, 2017
(SPOILER ALERT)
Was this Jays dad? He died in the car lot fire in 1994 the same year Jay was born. @bbceastenders #eastenders #Mitchell pic.twitter.com/rWSATESbt6

— Danny Cowley (@B1gDanny7) August 19, 2017
Bets on Phil being Jay's actual dad?! One month in with new producers Eastenders coming back old school with Max Vincent Phil tonight

— KiKi (@Kikirani19) August 19, 2017
@bbceastenders #jay never catches a break 😭poor guy #jamieborthwick #eastenders incredible actor ❤️

— Limara Willis (@LimaraJay) August 18, 2017
I could watch Phil & Jay scenes forever! Especially when they get heated #eastenders

— ❤Lynne Barclay❤ (@LynneB87) August 18, 2017