George Clooney has promised to sue paparazzi who took photos of his twin babies and wife Amal Alamuddin without their consent. He has also said he will sue the magazine that published the images.
The unauthorized photos, which were taken at the actor's Lake Como estate in Italy, were printed on the front cover of the French magazine Voici.
The couple have not yet released an official photo of their one-and-a-half-month old twins Ella and Alexander.
The 56-year-old Hollywood star said in a statement: "Over the last week photographers from Voici magazine scaled our fence, climbed our tree and illegally took pictures of our infants inside our home.
"Make no mistake, the photographers, the agency and the magazine will be prosecuted to the full extent of the law. The safety of our children demands it."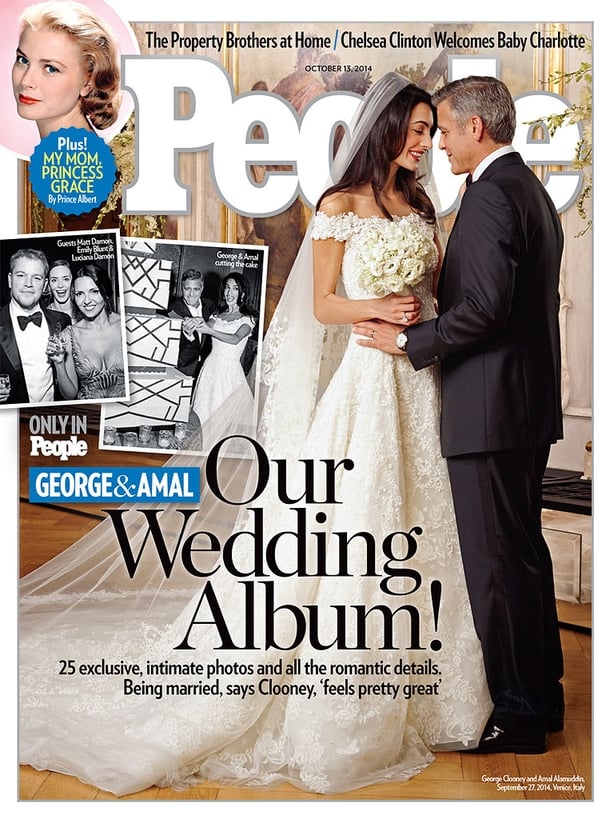 In response to Clooney's statement, Voici told Entertainment Tonight: "George and Amal Clooney have been very public personalities for the last few years. Their wedding in Venice, in September 2014, was a very mediatic event, the pictures of them smiling to the public were seen all around the world.
"The birth of their twins, Ella and Alexander, had also been commented a lot, by themselves and their families. The images published in Voici this Friday are a response to a public demand. People love George Clooney and have been following his life story for years now. Those pictures do not put in danger Mr Clooney, his wife or their kids."
The Clooneys welcomed their twins on June 6, saying in a statement that the babies and Amal "are all healthy, happy and doing fine."
The couple tied the knot in an intimate ceremony at the Aman Canal Grande luxury resort in Venice, Italy in 2014.