Lily Collins has defended her controversial new film To the Bone, in which she plays a young woman who is suffering from anorexia, saying it is drawing attention to the issue of eating disorders.
The film has elicited concern and criticism from some mental health organisations who fear that it may "glamourise" eating disorders and pose a risk for adolescents. Other online viewers condemned Netflix for not including a trigger warning at the beginning of the trailer when it was released last month.
28-year-old British actress Collins, who plays the central character Ellen, has now spoken about the controversy surrounding the forthcoming film.
Speaking to Digital Spy she said: "I'm just so pleased that a conversation is being had around this subject matter. I don't think Marti [Noxon, the writer/director of To the Bone, which is based on her own experiences] and I started the conversation, we just made one a lot louder, and I think that's really important."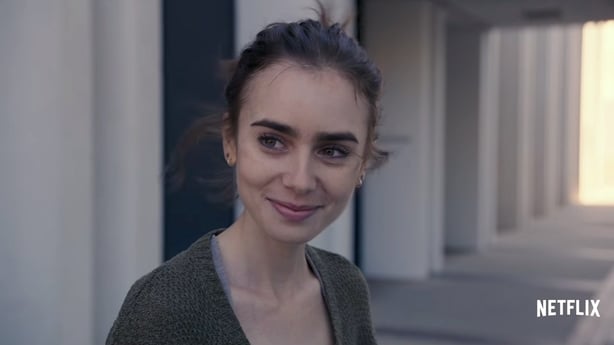 "Once people have seen the movie, a lot of apprehension they may have had having just seeing the trailer had dissipated," she added.
"And a lot of young people have come out to share their stories, and really appreciate the fact that the film shows an array of people's struggles and that everyone's recovery is different, and that recovery is possible.
"All of the stories are important but we all have different journeys. And I am so proud and privileged to be a part of this conversation and I am very thankful for people's kind reactions to it and their words. Everyone is entitled to their own opinion, and I'm very proud of Marty and I."
Collins stars in To the Bone alongside Keanu Reeves, who plays her doctor, and True Blood's Carrie Preston, who plays her stepmother.
If viewers have been affected by anything in this article or in To the Bone contact: Bodywhys helpline: 1890 200 444 or Bodywhys email support: alex@bodywhys.ie