EastEnders character Lisa Fowler has returned to Albert Square on a night of high drama which saw daughter Louise rushed to hospital with third-degree burns.
Thursday's much-hyped prom episode had seen Louise's dream debs become a nightmare when she was pushed onto a candle-filled table by bully Madison.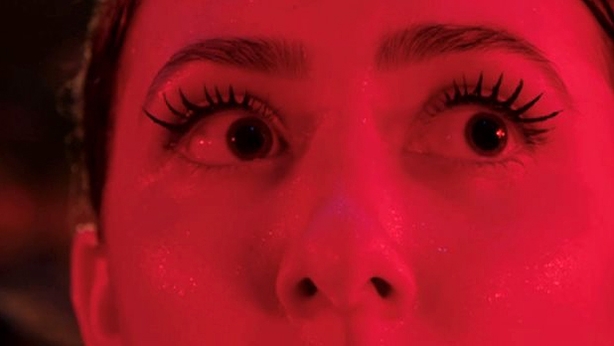 In the aftermath on Friday night, Louise underwent emergency surgery with Madison and sidekick Alexandra arrested on suspicion of Grievous Bodily Harm.
The walk of shame. 😔

Suppose they deserve it...😟 pic.twitter.com/ollcjGjkKa

— BBC EastEnders (@bbceastenders) July 21, 2017
While Louise's family and friends tried to come to terms with the news that she would need multiple operations, the traumatised teenager broke down in tears when prom date Travis came to visit her.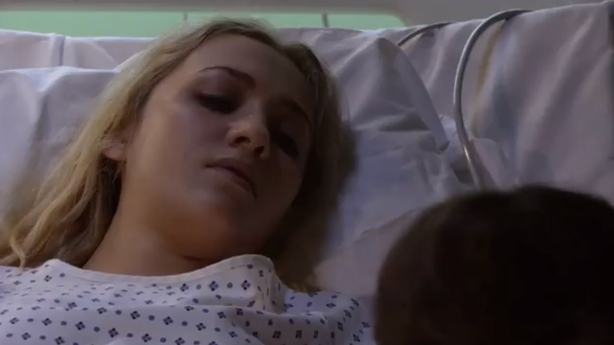 As Louise's stepmother Sharon and best friend Bex tried to get to the bottom of what happened at the prom, there was a knock on the door of the hospital room, with Lisa then making her return in one of the soap's time-honoured cliffhanger comebacks.
Blast from the past!😮

What will happen now? EEK! Find out on Monday, @BBCOne at 8.00PM. pic.twitter.com/zgSwikfgoR

— BBC EastEnders (@bbceastenders) July 21, 2017
Lisa has been at the centre of some of the biggest EastEnders storylines over the years including 'Who Shot Phil' which saw her love-hate relationship with Walford hardman Phil Mitchell - Louise's father - become one of the most iconic whodunits in the show's history. Apart from an episode in 2010, Lisa has been out of EastEnders since 2003.
"Viewers will have to wait and see how her return will go down with the Mitchell family, but after removing herself from Louise's life; it's safe to say the reception will be anything but welcoming," said the BBC.
EastEnders continues on RTÉ One and BBC One on Monday at 8pm.
Speaking about her return to Albert Square after many years, Lucy Benjamin, who plays Lisa, said: "I loved being back [on set] in Elstree for the few weeks I was there, seeing old friends again and working with really talented people. I loved every minute of it."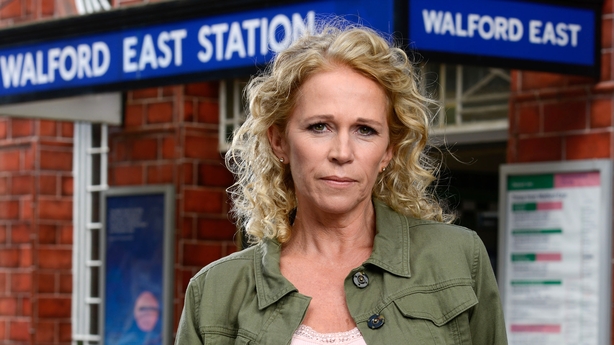 Here's a taste of what the fans have been saying:
At last a worthy #EastEnders duff duff moment! And I haven't heard the bins mentioned in ooh about a week! Welcome back Lisa!!

— Nanette Thomas (@Nannersf1) July 21, 2017
If Phil Mitchell don't go all Liam Neeson on Alex n Mads I'll be well fumin #EastEnders pic.twitter.com/mvDomltQdD

— Sharan Heer (@_Sharan) July 21, 2017
#Eastenders are really doing the shock returns of iconic characters brilliantly in recent months. It's like the old days before the internet

— christopher rees (@zanzibar66) July 21, 2017
Emotional wreck tonight with Louise's storyline in Eastenders and Bethany's in Corrie #emotional #corrie #eastenders

— Jessica (@LattoJessica) July 21, 2017
#EastEnders was brilliant. Lisa Fowler came back AMAZING and Louise Mitchell lives. YAY. Long live the mitchells.

— Jason Cowan (@JasonLeeCowan) July 21, 2017
Next week will be a lot of questions need answers from Lisa just one where she been on what she's been up to? @Lucy_Benjamin #Eastenders

— Lucas williamson ❗️ (@007claw) July 21, 2017
@bbceastenders prom was overly dramatic! Poor acting & pathetic storyline. The only good thing about it was the return of Lisa. #eastenders

— Erasa (@Leumas_tweets) July 21, 2017
My jaw dropped when I saw Lisa back, I reckon she's gonna fight for Louise's custody and then it will be deja vu all over again #EastEnders

— Priyen 👅 (@PreezyLDN) July 21, 2017
now THAT is what u call incredible #EastEnders !! That episode made me tear up big time @tillykeeper @jasarmfield are unreal. 👍🏻😍❤️

— Kira (@kellieandannie) July 21, 2017
#EastEnders #blastfromthepast pic.twitter.com/nqcDoIDSvC

— Carlós (@karl2784) July 21, 2017
Omg though EastEnders is gonna get so good

— Amy (@amylouiseblogsx) July 21, 2017
It's about time Lisa showed her face! Welcome back @Lucy_Benjamin, you've been missed. Is @mouthwaite in tow? #Eastenders

— Dan Taylor (@danthomastaylor) July 21, 2017