EastEnders fans are fearing the worst for teenage character Louise Mitchell after Thursday's Prom Night cliffhanger on the soap.
The storyline - one of the show's big plots of the summer - has been building for weeks as Louise, played by Tilly Keeper, and best friend Bex (Jasmine Armfield), planned their big night, while bullies Alexandra and Madison plotted to ruin it.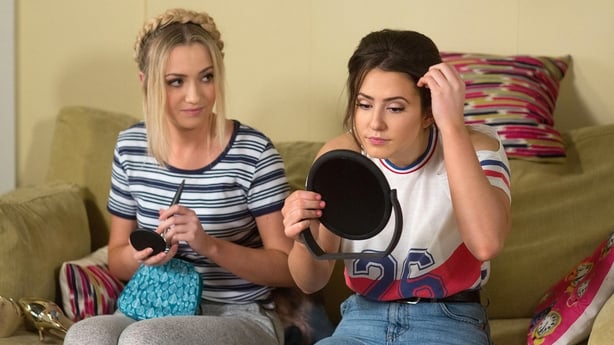 Thursday's episode saw Louise and Bex stepping out with dates Travis (Alex James-Phelps) and Shakil (Shaheen Jafargholi), with Louise and Travis later crowned the prom's 'Most Beautiful Couple'.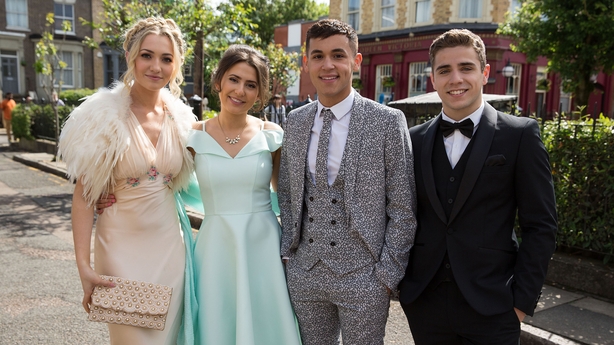 Backstage, Travis had decorated the room with candles for Louise - but their happiness proved shortlived.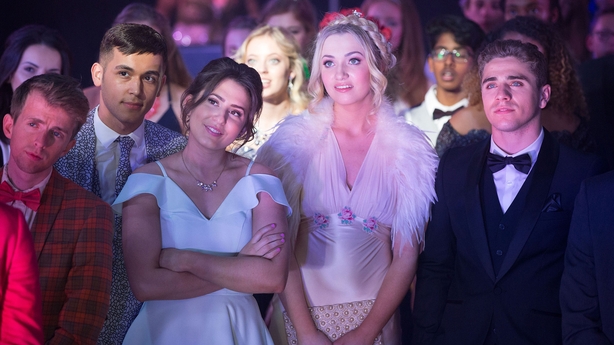 When Alexandra (Sydney Craven) and Madison (Seraphina Beh) came into the room, Louise called them "pathetic". Madison's temper then boiled over and she pushed Louise backwards, with the teenager landing on a table filled with candles.
NOOOO!! 🕯 pic.twitter.com/tR3Plno3OC

— BBC EastEnders (@bbceastenders) July 20, 2017
As the sprinkler system came on, the episode ended with the prom in chaos and Bex looking back at the stage, with fire reflected in her eyes. 
When your dream prom turns into a nightmare. 😥 💧

What has Bex seen?! 👀🔥

Find out what happens next, tomorrow on @BBCOne at 8.00PM. pic.twitter.com/lAGlW2Gqj0

— BBC EastEnders (@bbceastenders) July 20, 2017
EastEnders continues on Friday on RTÉ One and BBC One at 8pm.
Catch up on last night's EastEnders on the RTÉ Player here 
Here's some of what fans have been saying about Thursday's cliffhanger:
That last shot was chilling I'm honestly traumatised  #EastEnders

— lauren♡ (@lauren_naughtxn) July 20, 2017
I personally think the #eastenders storyline tonight is very distasteful in light of recent events suffered by many traumatised people

— Susanna Morgan (@S__Morgan13) July 20, 2017
@tillykeeper @eastenders That was horrific! Like a cross between The Craft and Carrie. Made me feel a bit scared 😕

— Helen Barr (@Helz_y) July 20, 2017
Oh wow #EastEnders what an ending😨😱 that sent chills through my whole body

— Ellie Linn (@ellie_linn64) July 20, 2017
Genuinely mean this but @jasarmfield and @tillykeeper just did some of the best acting from #eastenders in a long time #WalfordHighProm

— JD Cavallo (@jamiecavallo) July 20, 2017
What an amazing ending! Totally gripped! Cannot wait until tomorrow. #EastEnders

— zoelawson (@zoealisonlawson) July 20, 2017
Just caught up with #EastEnders and If Louise ends up scarred because of those 2 nasty bullies then I'm never watching again.

— Shana Green (@Shana_Banana_44) July 20, 2017
HOW CAN THEY END THAT EPISODE LIKE THAT?!!! @bbceastenders #eastenders #WalfordHighProm

— Layla Gillham🐝 (@GillhamLayla) July 20, 2017
Eastenders trying to become Carrie tonight...
I'm howling

— Andrew Lines (@AndyCLines) July 20, 2017
Would've been 10x better if the whole episode focused on the prom #EastEnders

— leah (@leahshannonc) July 20, 2017
Teaser photos from next week's episodes show a distraught Bex being comforted by her family in the aftermath of the prom. But there is no sign of Louise.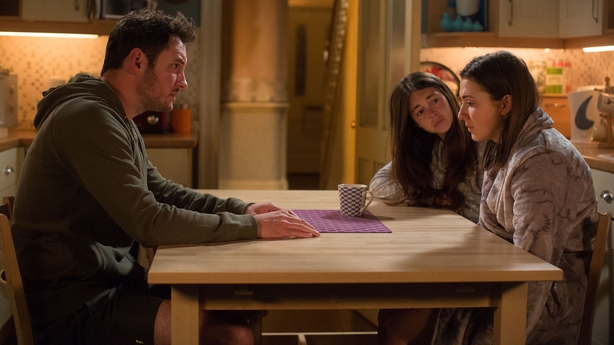 A trailer, which also debuted earlier this week, ended with Bex in tears in hospital.
As the Prom approaches Alexandra and Madison set events in motion that quickly spiral out of control.#EastEnders this week on @BBCOne. pic.twitter.com/NOsCzqEwUS

— BBC EastEnders (@bbceastenders) July 17, 2017