Tony McCarthy's compact and atmospheric new film about U2's early days in Cork is a must-see. 
U2 will take to the stage in front of 80,000 people in Croke Park this Saturday night but watching U2 Agus An Arc was another reminder that this is one band who, right from the very start, always played in front of huge crowds. In their own heads at least. 
To paraphrase Norma Desmond in Sunset Boulevard (and it seems unlikely that Bono will ever become rock's Norma Desmond) - it's just the stages that got bigger.
Cork filmmaker Tony McCarthy's insightful and revealing doc looked back at the formative years of a Dublin act who often make much of how they were moulded and dragged up on their hometown's northside but as hardcore fans will already know, they also owe quite a debt to what those reliably rebellious locals call the real capital.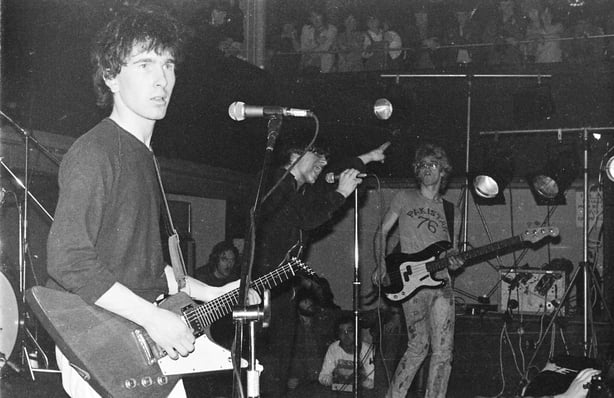 Forget the Dandelion Market, the makeshift stack of crates that was U2's early stage at the back of a second hand bazaar off Stephen's Green (the one where half of Dublin claims to have seen them) in the late seventies; the Downtown Kampus club at The Arcadia on Cork's Glanmire Street was far more of a cradle and crucible for a band destined for greatness.
U2 Agus an Arc drew together the voices and faces of the time, from Hot Press Editor for Life Niall Stokes, to the always great value Ferdia MacAnna of Rocky De Valera and The Gravediggers, and local heroes like John Spillane but chief among them was the architect of the whole endeavour - the great Elvera Butler, the entertainment officer for UCC between 1977 and 1981.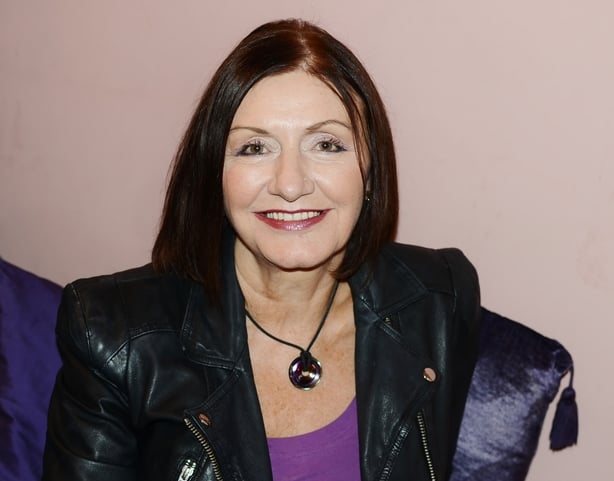 She launched the Downtown Kaumpus, an eh, intimate venue that started life in the old science block in UCC before moving to the Arcadia, a large abandoned ballroom opposite Kent Station, in late 1977 with one Joe O'Herlihy manning the sound desk.
U2 may have emerged from a scene that included DC Nien, The Radiators from Space and local Cork acts like the truly startling Nun Attax but the fresh-faced four piece were seized by a spiritual hunger and passion at odds with the nihilism of the Irish punk trailblazers who had gone before them, and it's a quality that still divides music fans today.
Even back then on the stage of the Arcadia in 1978, you could see how Bono's rejection of punk insolence could polarise as much as unite.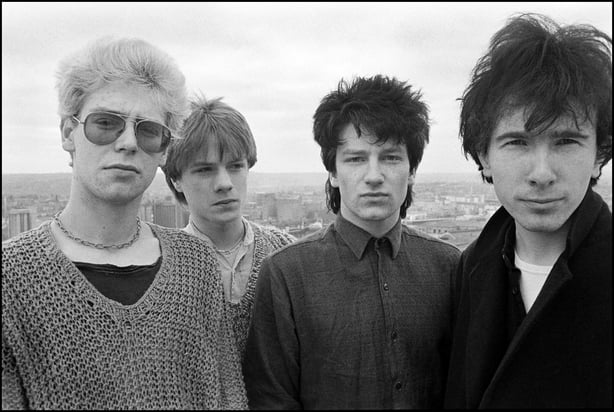 Illustrated by excellent archive photography and live footage of the band, U2 Agus An Arc charted the Dublin act's ten gigs at the venue (the first one supporting XTC - "the poster looked like algebra to me" remarked Úna NíChanainn of local act Five Go Down to The Sea) to their first headliner a year later with support from John Spillane's band Bootlace and Sabre. As the redoubtable Spillane remarks, "They were very serious and very professional."  
Elvera also brought UK acts like The Beat, UB40, The Specials and The Cure over to those Downtown Kampus nights at the Arc and while McCarthy's documentary also charted the development of Cork's vibrant late '70s music scene, it will be U2's early shows under the Arc's cavernous roof that will linger in Cork memory.
We need your consent to load this rte-player contentWe use rte-player to manage extra content that can set cookies on your device and collect data about your activity. Please review their details and accept them to load the content.Manage Preferences
The Arc finally closed its doors in 1981 after the horror of the Stardust disaster in Dublin and the mounting horrors of events in the North deterred UK acts from making the trip.
Four short years later, U2 were headlining Croke Park in Dublin and this week they're back at the same venue. Journalist Paul Morley, an early champion and also challenger of the band, was as poetically articulate as ever as he brought it all full circle on U2 Agus An Arc.
"I saw U2 in the Arcadia 37 years ago and they had a weird mix of arrogance, hope and anxiety," he said. "They were fronted by a primitive but still iridescent superstar." 
Not so much another time and another place after all.
Click here to watch U2 Agus An Arc on the RTÉ Player
Alan Corr @corralan