A new RTÉ One documentary U2 agus An Arc looks back at U2's early years in the late 1970's when the emerging Dublin band connected with a loyal audience at the thriving Downtown Kampus gigs, run by students in U.C.C. at the fabled Arcadia Ballroom in Cork. Below, Colm O'Callaghan offers a vivid snapshot from a momentous period in Irish popular culture.
Watch U2 agus An Arc here, via RTÉ Player.
In December, 1992, the Cork-born singer, Tony Stevens, sustained multiple injuries when the van in which he was travelling back home after a show in the West of Ireland was involved in a serious road collision. He spent the best part of a year recovering in hospital, endured many subsequent years when he was physically unable to perform and saw his career locked in the sidings and his considerable national profile all but lost. Five years later, the full details of the accident and the extent of it's impact emerged during a High Court case in Cork, in which he settled an action for damages.
Stevens, whose real name is Tony Murphy, was a welder from Cork who, during the mid-1970s, went full-time onto Ireland's lucrative cabaret circuit and quickly developed a decent domestic standing. Clean-cut and affable, he pitched himself as a young, middle-of-the-road crooner among an emerging breed of old-school performers. Backed by his band, Western Union, he gigged early and often, playing inoffensive covers and making regular appearances on RTÉ's light entertainment shows, plugging his numerous releases, of which a cover of To All The Girls I Loved Before is easily his best known. And as such, he's an unlikely starting point for a story about U2 and that group's long association with Cork city and it's people.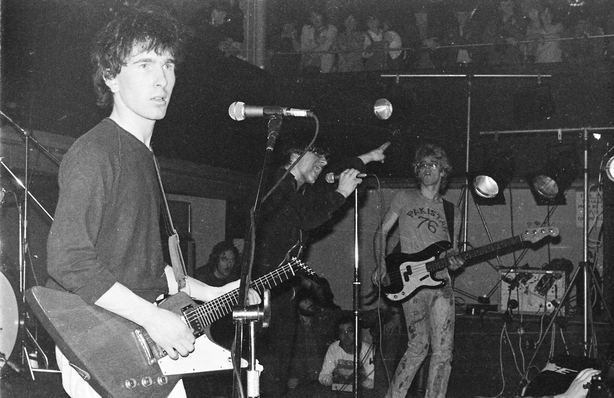 During the summer of 1977, the main canteen on the U.C.D. campus at Belfield hosted what was billed as 'Ireland's first punk rock festival'. The line-up featured some of the country's most exciting and freshest punk-pop and new-wave outfits, headed-up by The Radiators From Space, who'd released their debut single, Television Screen, months earlier. Among those on the undercard were the emerging Derry outfit, The Undertones and The Vipers, a local mod-fused power-pop band who, among their number, was Brian Foley, who later fetched up alongside Paul Cleary as a member of The Blades.
The UCD event was marred by – and is, sadly, best remembered for – the death of an eighteen year old man, Patrick Coultry, from Cabra, who was stabbed after a row broke out in the crowd during the concert. Over thirty years later, John Fisher, who promoted the show and who went on to manage the career of the comedian, Dermot Morgan, recalled in a piece for the excellent Hidden History of UCD blog how, at the time, 'gigs in Ireland were pretty simple affairs. They were run by enthusiastic amateurs, with very little security. After Belfield it became more regulated, more professional and safe'.
Elvera Butler, from Thurles, County Tipperary was, by her own admission, one of those enthusiastic amateurs. She had become the recently-installed Entertainment Officer on the Student's Union at University College, Cork during that period when, over in Britain, The Sex Pistols released God Save The Queen and The Clash unleashed their vital, self-titled debut album. And, by so doing, fundamentally democratised many of the long-established tenets that under-pinned the entertainment industry. Punk rock was, in many respects, just doing it for itself and urging everyone else to do likewise.
The Downtown Kampus rightly enjoys a mythical standing in the history of contemporary music in Cork, as much for the quality and spirit of the music it hosted as for what it represented in wider socio-cultural terms.
As part of her brief, Butler staged regular live music shows – mostly low-key, often solo acoustic affairs – on the U.C.C. campus, primarily in The College Bar. But from time to time, she'd book bigger and more established acts like Sleepy Hollow and Stagalee to perform in The Kampus Kitchen, a large, low-ceilinged restaurant buried deep in what was then the college's Science block. When, towards the end of 1977, an opportunity to move those shows into a bigger venue off-site presented itself, the College traveled the three mile distance downtown, to what was then known as The New Arcadia Ballroom on The Lower Road, opposite Kent Station.
The first ever live show advertised in the local press as a Downtown Kampus event, took place in it's new home on Thursday, November 24th, 1977, when The Memories played live at that year's 'Cowpuncher's Ball' - admission was one pound. The following night, down in the belly of the building, Tweed, a Kilkenny-based, pub-rock seven-piece headlined the night that formally christened The Downtown Kampus. 'UCC Kampus Kitchen moves downtown to New Arcadia MacCurtain St' [sic], ran the text that accompanied the small box advert in The Evening Echo. And on Saturday, November 26th, the Cobh-born Freddie White [and his band, Fake], and Dublin hard rocker, Jimi Slevin, played a two-handed headliner that book-ended the venue's opening weekend - The Arc was up and running.
It isn't unreasonable to suggest that those live shows at The Arcadia gave a young and clued-in sub-section of Cork society a real glimpse of something more arresting and moderately glamorous.
The Downtown Kampus rightly enjoys a mythical standing in the history of contemporary music in Cork, as much for the quality and spirit of the music it hosted as for what it represented in wider socio-cultural terms. Over the course of it's three-and-a-half year life-span, it hosted a series of often chaotic, widely diverse and fondly recalled live shows at a time when, in the after-glow of punk rock, Cork was a city light on glamour. And during the late 1970s, Ireland's second city, over-dependent on a cluster of long-standing, traditional industries, could indeed be a grim and dank place. Albeit one with serious notions and a long-standing creative underbelly.
During the summer of 1977, Fianna Fáil had been returned to power following a landslide victory in that year's general election and the party's leader, Jack Lynch, in whose constituency in Cork North Central The Arcadia Ballroom was located, was elected Taoiseach with a huge majority. In early September, Martin O'Doherty of Glen Rovers, the fabled northside club of Christy Ring, Josie Hartnett, John Lyons and Jack Lynch himself, captained the Cork senior hurling team to their second All-Ireland hurling title in a row :- they'd memorably complete a famous three-in-a-row the following year. But it isn't unreasonable to suggest that those live shows at The Arcadia gave a young and clued-in sub-section of Cork society a real glimpse of something more arresting and moderately glamorous - a cracked window beyond which was another time and another place, far from the the more traditional influences of establishment politics and Gaelic Games.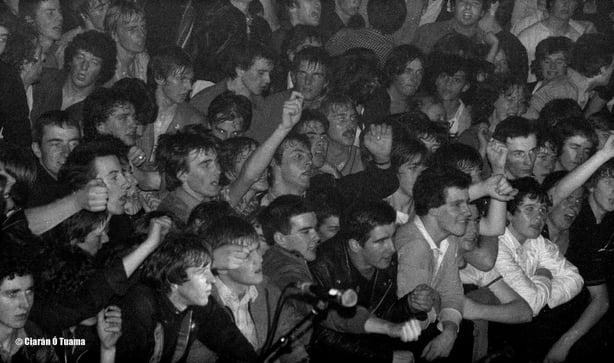 And this is reflected in the full list of acts that performed there - local, national and international – that's as varied as it is long and that runs the line fully from the likes of John Otway to The Beat, The Specials to Nun Attax, XTC to Sleepy Hollow and that also includes The Only Ones, The Blades, UB40, The Undertones, The Cure, The Damned, Doctor Feelgood, The Virgin Prunes and hundreds of others. Practically all of them enticed to perform at The Arcadia by Elvera Butler who promoted most of those shows and, betimes, by Denis Desmond, then a fledgling agent working in the U.K., now one of the biggest and most powerful players on the international music circuit.
In Paul McGuinness, they (U2) had a connected manager who was sussed in the dark arts of public relations and marketing and, unusually enough, they appeared to have a strategy.
The U.C.C. Downtown Kampus at The Arcadia Ballroom is still best known, however, because of the many live shows played there between 1978 and 1980 by U2, the young Dublin band who, during this period, were in search of a beginning. Like every teenage band with ambition, they were still trying to locate a distinguishing voice in a crowded field, while also building up flying-hours, putting money in the bank. In Paul McGuinness, they had a connected manager who was sussed in the dark arts of public relations and marketing and, unusually enough, they appeared to have a strategy. Part of which was to play as many shows as they could as often as they could and wherever they could while, in parallel, developing their songwriting.
Contrary to popular belief, U2's first Cork show wasn't in The Arcadia at all but, rather, in The Stardust, now The Grand Parade Hotel, off Patrick Street, in the city centre, on July 7th, 1978. The band's first appearance in The Arc took place later that same year when, on September 30th, they supported the Swindon new wave band, XTC, and were paid £80 for their troubles. Its not entirely clear how many shows U2 played at The Arcadia – its either nine or ten – but what is certain is that, by the time they took the stage there for the last time, in December, 1980, when they were supported by a young local band, Microdisney, they'd built up a decent and loyal following around Cork and, as has long been documented, had also assembled the bulk of a road crew plucked from the scene there, many of whom would serve them for decades thereafter.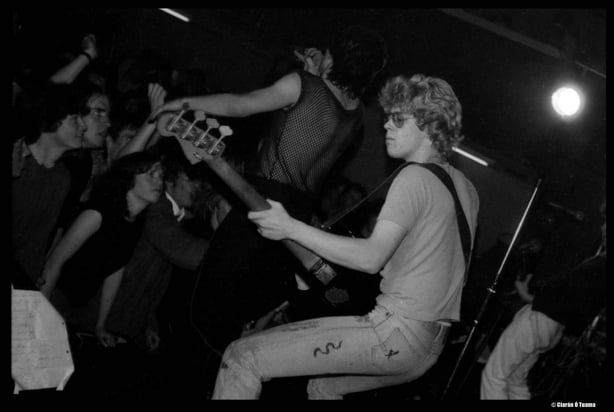 On Saturday, March 1st, 1980, U2's set at The Arcadia was witnessed by the young British music writer, Paul Morley, who was assigned to write the band's first major feature piece for the influential London-based music weekly, New Musical Express. And on the morning after that show, he sat down with Bono in 'the cheaply luxurious lounge of The Country Club hotel' to guage the extent of the band's ambition a matter of weeks before U2 signed a major recording deal with Island Records. According to the piece, which appeared in print on March 22nd, 1980, the band was then 'at the rare-in-Eire point where they're recognised in the streets, hounded for autographs at Gaelic Football matches'.
Thirty-seven years on, that two-page feature – offset by a series of terrific snaps by David Corio, then a young freelancer who has since gone on to photograph some of the biggest names in the entertainment industry - makes for terrific, if sometimes bizarre reading. In part a considered policy paper from Bono - who, in outlining U2's plans to take their schtick beyond Ireland, takes aim at a number of his peers – and in part an over-excited, fanzine-style sermon by Morley about the vagaries of the music business and the state of the Irish nation, it concludes over its closing furlongs with the following quote from the singer :
'We've been given Lego, and we're learning to put things together in new ways. This is a stage that we've got to that I'm not ashamed of, but I believe we will get much stronger'.
Later that afternoon, a fleet of cars carrying the band, it's small crew and Paul Morley, left Cork to play yet another live show, this time at The Garden Of Eden, a dance-hall in Tullamore, County Offaly, then a four-hour drive away, where U2 were scheduled to play a ninety-minute set. Supporting the night's head-liner, Tony Stevens and his band. Tullamore is referred to throughout Paul Morley's N.M.E. piece as Tullermeny [Bono's real-name is also mistakenly noted as 'Paul Houston'], possibly because Morley is especially scathing of the town and it's youth ;– 'they rarely smile and there is a far away look in their eyes', he writes. But he reserves his most savage lines for the showband culture which he frames, not unreasonably, as a cultural counter-point to post-punk and the antithesis of what U2, at the time, were attempting to do. 'Showbands are slick, soulless, plastic', he writes. 'The showbands are failed rock musicians, their faces shine with aftershave… their technique is improbably over-competent'.
By Bono's own reckoning, U2 died miserably at The Garden Of Eden. Taking the carpeted stage shortly after 11PM, they were greeted, at best, by a minimal audience response. 'Sat along the front of the stage', Morley wrote in his NME piece, 'bored looking girls can't even be bothered to turn around and see what all the commotion is about'.  The venue manager was just as bemused :- 'Very good', he quipped. 'Much different from Horslips'.  
'I felt ashamed because we didn't work', Bono told Morley. 'I actually saw it as a great challenge. It became like slow motion. We blew the challenge, and that's bad'. But Tony Stevens and his band fared far better in Tullamore and, shortly after they opened their two-hour set, comprised in the main of contemporary chart hits, the dance floor began to fill up.
The story of Tony Stevens's fleeting dalliance with U2 one Sunday night in 1980, deep inside Ireland's midlands, was one of a number that didn't make the final cut of U2 Agus An Arc, Tony McCarthy's film about that period that airs on RTÉ One television on July 20th. Because in many respects, the commercial half-hour just isn't enough to do justice to a story that, although rooted in music and the culture of youth, also extends way beyond that.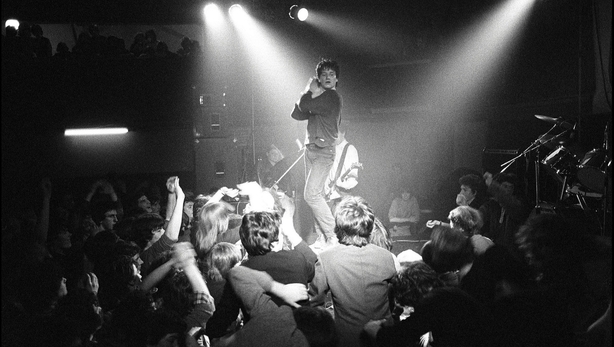 The last ever Downtown Kampus show at The Arcadia took place on May 30th, 1981 when four Cork bands - a nascent Belson, a noisy, multi-part Microdisney, Sabre – who included a young John Spillane among their number – and Prague Over Here, featuring the future RTÉ radio reporter Fergal Keane on bass – brought the curtain down on what, in hindsight, is a wholly distinctive local history.
Months earlier, forty-eight people lost their lives when a fire broke out during the early hours of Valentine's Day at a disco at The Stardust nightclub in Artane, on Dublin's northside. That disaster, and the scale of the loss of life and the age profile of those who died, had a profound impact – politically, socially and legally – on many aspects on Irish life thereafter. And particularly on those who, like Elvera Butler, were promoting big, live social events to the same age cohort in similarly-sized venues across the country. In an interview with the Irish Mail on Sunday in March, 2012, Butler told Danny McElhinney that 'after the Stardust disaster, insurance premiums for gigs rocketed and we knew we couldn't go on for long. Then the hunger strikes happened not long after that and a lot of bands were avoiding Ireland altogether'.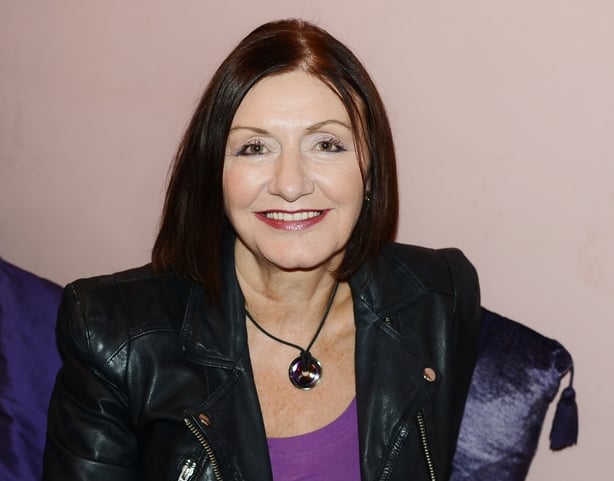 Not long afterwards, she decamped to London with her partner, Andy Foster, from where she initially ran a small independent imprint, Reekus Records, that issued quality wax by a series of superb Irish bands, The Blades and the epic Big Self among them. The label continues to release new material, albeit on a more ad hoc basis and, now living back in Ireland, Elvera retains a direct involvement in the development of young, emerging Irish talent.
After many years off of the track, Tony Stevens made his way back very slowly onto the cabaret circuit and eventually resumed a career of sorts, albeit to nowhere like the same extent he once enjoyed. He still performs live, at home and abroad, with his current band, The Rusty Roosters.  
And U2? Within ten years of their last show in The Acradia, U2 were among the biggest and most influential rock bands on the planet and, for many years thereafter, the most compelling and distinctive live draw anywhere.
They played Tullamore once more thereafter, in May 1980. They haven't been back since.
A version of this piece first appeared in The Blackpool Sentinel blog.