Claire Byrne and her husband Gerry Scollan have welcomed their third child into the world - a little girl called Emma.
The TV and radio presenter, who is also mum to Patrick, three, and two-year-old Jane, gave birth on July 12 in Holles St Hospital, Dublin.
A statement released on behalf of the doting parents said that they "are delighted" with the latest addition to their family.
"Claire Byrne and Gerry Scollan are delighted to announce the arrival of their new baby daughter Emma who was born last Wednesday the 12th July in Holles Street Hospital. Mother and baby are doing well."
Last year, the 41-year-old journalist said she couldn't be happier to be adding to her family and feels "really lucky" with how her life panned out.
"I feel really lucky that this is the way my life has worked out," she told Independent.ie.
"I look at my children and am constantly surprised that I have them, because I had reached a point where I thought that I really wouldn't have children in my life.
"If this baby had not come along I would still have been very happy, but we thought it would be lovely if we had number three."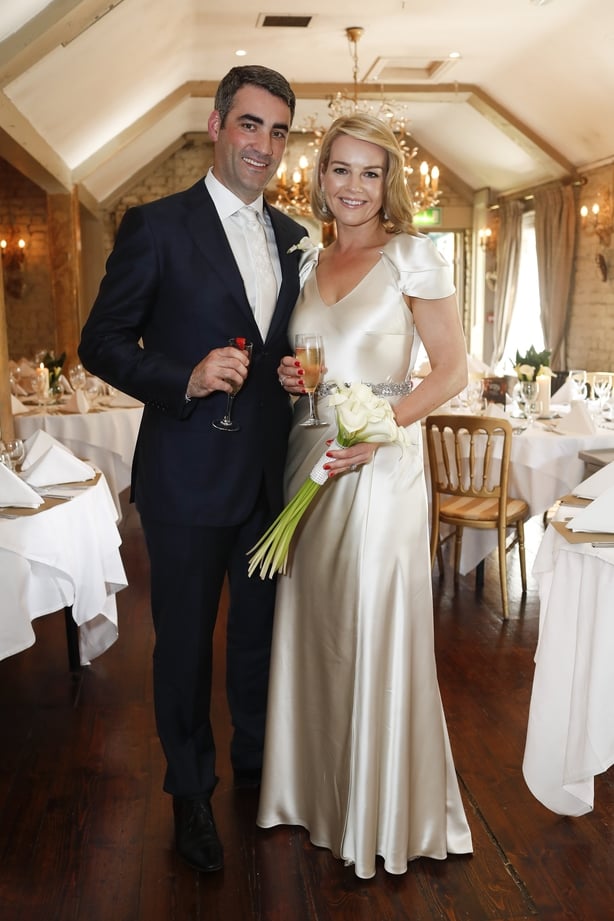 Byrne walked down the aisle in a private ceremony in June last year.