RTÉ presenter Claire Byrne has married her partner Gerry Scollan at a ceremony in Dublin attended by close friends and family.
The couple have been together since 2011 and have two young children, Patrick, who is two-years-old, and 20-month-old Jane.
Claire looked stunning at Friday's low-key ceremony and wore an elegant ivory satin dress with cap sleeves, paired with a simple bouquet. Her Leitrim-born husband also looked very stylish in a tailored navy suit.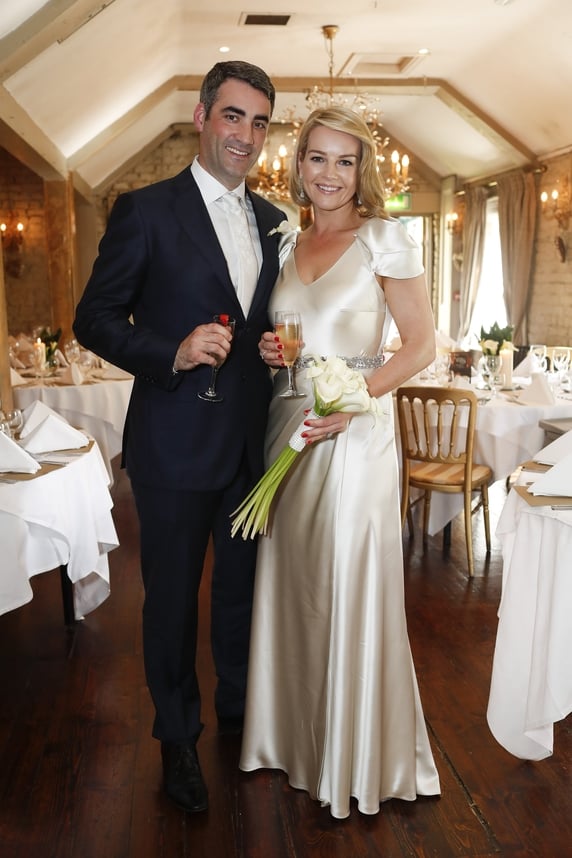 The happy couple on Friday afternoon
Last year the popular presenter said that neither herself nor Gerry was in a rush to get married. She told the RTÉ Guide that she hadn't discussed wedding plans with her fiancé but said she would go for a white wedding if that was what he wanted.
"I don't know when we can do it or how I would get time to organise it at the moment," she said in her interview with the magazine last September. "Every time I mention it to Gerry he doesn't seem all that bothered either. I'm almost at the stage that it won't happen in 2016 but we haven't fully decided that either."
"If Gerry wanted a big white wedding we'd do that," she continued. "Maybe that might be a bit strange because I've done it already but he hasn't. But neither of us are keen on a big huge wedding and not in a hurry right now."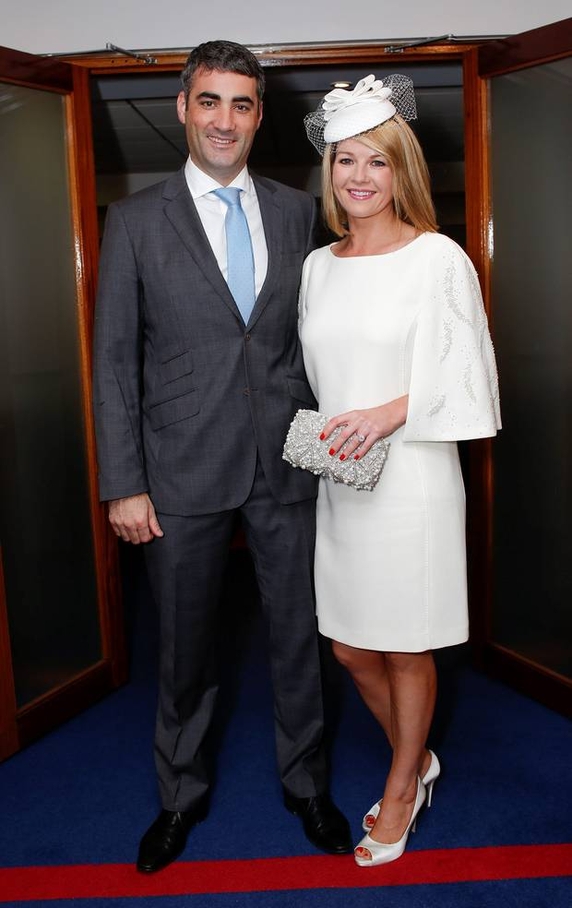 The busy working-mum also spoke about juggling her broadcasting commitments and being the mother of two children under the age of two.
"If you take a normal day, my concerns are: 'Have they eaten their breakfast, what will I give them for lunch and have I made dinner?' They are the sort of things that take up your day as opposed to worrying about what you're going to wear or your make-up."