Former Mrs Brown's Boys star Rory Cowan has dashed hopes that he could someday reprise his role as Rory Brown in Brendan O'Carroll's comedy phenomenon, telling fans that he "wants to do something else now".
Cowan was Miriam O'Callaghan's guest on Saturday Night with Miriam on RTÉ One, where he reflected on the week which saw him leave the Mrs Brown's Boys gang after 26 years working with creator and star O'Carroll. He cited boredom and the realities of touring as big factors in his decision to depart O'Carroll's troupe.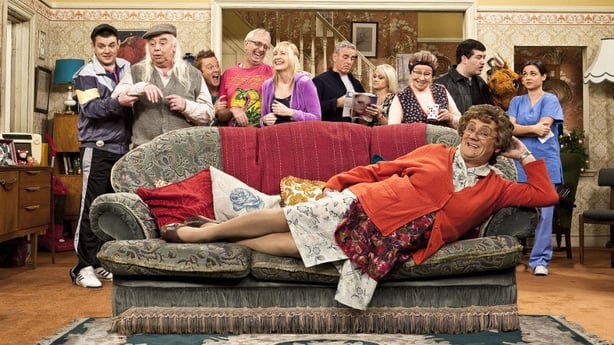 "I wouldn't like anyone to think there's an issue with Brendan O'Carroll and me - there wasn't," he told the presenter. 
"I still think Brendan O'Carroll is the funniest comedian. I've known him for 26 years. I couldn't allow people to think that it was an issue between me and him because it definitely wasn't. It wasn't anything like that at all. 
"He's fabulous. And Mrs Brown is a huge juggernaut. I've left; that juggernaut is still going to keep going."
"Take That have done it, Boyzone have done - will you go back?" asked O'Callaghan.
We need your consent to load this Facebook contentWe use Facebook to manage extra content that can set cookies on your device and collect data about your activity. Please review their details and accept them to load the content.Manage Preferences
"There's two ways and that would be if Brendan asked me and I agreed, or if I asked Brendan and he agreed," Cowan replied.
"But Brendan O'Carroll was never the problem. Brendan O'Carroll was not the reason I left. So if I went back the reasons I left would still be there. So I can't... No, I wouldn't be going back. I want to do something else now, I really do." 
Cowan repeated that he hadn't "been happy for the last couple of years" and that being on tour in Australia while his mother was seriously ill at home in Dublin had prompted him to rethink the direction he wanted his life to take.
"It really bothered me that I was on the other side of the world and I didn't want to be there anyway because we'd only been there a couple of years beforehand," he admitted.
"And if I stayed with Mrs Brown's Boys, they're going back again in January next year, and that would be three visits to Australia in four years. And I think that's too much."
Having worked alongside O'Carroll in a variety of roles since the early Nineties, Cowan was asked whether he had felt he had lost some control as the show became bigger and bigger.
"That would be a lot to do with it," he replied. "Because in the early days I started off as Brendan's publicist and then I was booking the gigs and then I was doing the PR and then I was doing all this type of stuff. I had a lot to do. And I'm qualified: I've a HDip in marketing and PR; I've a certificate in journalism, I've a certificate in philosophy, even!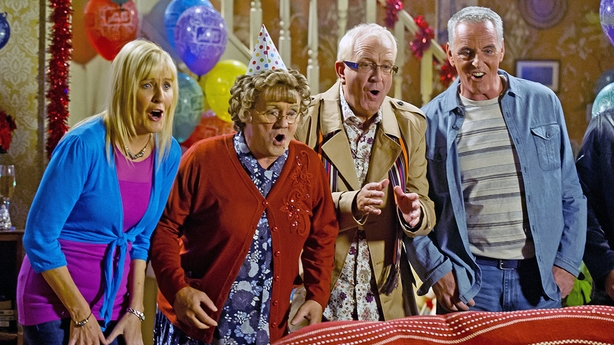 "But as the show got bigger and bigger and bigger, then you have promoters and you have producers and all the stuff that I had been doing somebody else is doing. It wasn't that I was cut out; it was just that now I'm bored because I don't have other things to do.
"I just have to go onstage at night and play the part of Rory Brown. But for the rest of the time I'm abroad and we're playing arenas and stuff like that but I have nothing to do. And when my mother's at home sick, I'd prefer to be at home. I didn't like the idea of not having anything to do. I'm too qualified to be doing nothing." 
As to what the future holds, Cowan said he would like to try presenting.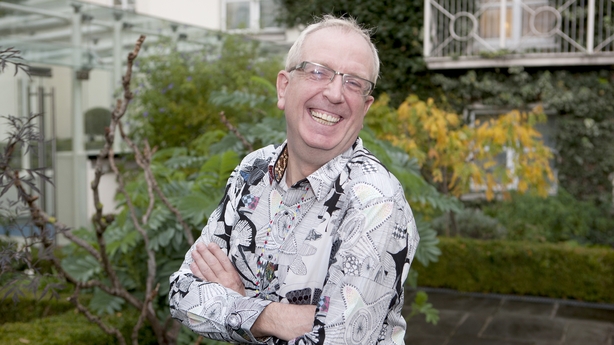 "I want to try other stuff on television and other stuff on radio," he said. "I would love my own weekend radio show, I'd love that. I think it might be popular because I was on the Ray D'Arcy Show during the week and they did a Facebook Live - they recorded it and broadcast it.
"There was over a hundred thousand views on it that day, which was the biggest they've ever had. So that sort of hit me, [laughing] 'I'm quite popular!'"
What's next for @1rorycowan? Having left Mrs Brown's Boys, Rory reveals his hopes for the future to @MiriamOCal pic.twitter.com/vHbNGjkTod

— RTE One (@RTEOne) July 15, 2017