Former Mrs Brown's Boys star Rory Cowan has revealed that the lack of new challenges and the living conditions while touring the show were the main reasons he departed the hit sitcom. 
Cowan, who played Agnes' son Rory in the comedy phenomenon, took his final bow at the O2 in London on Sunday after 26 years with the Mrs Brown's gang.
Speaking to Ray D'Arcy on RTÉ Radio 1 on Tuesday, the 57-year-old actor said, "there was no issue with Brendan O'Carroll at all" but that he was bored and fed up after appearing on the show since it began on the 2fm in 1992.
"It's gone so big the challenges are gone now," Cowan said. "This tour that we're doing now, if you were to check the tour that we did two years ago in the Arenas, it's the exact same dates in the exact same venues in the exact same order right up to finishing off in Dublin and then we go to Australia.
We need your consent to load this Facebook contentWe use Facebook to manage extra content that can set cookies on your device and collect data about your activity. Please review their details and accept them to load the content.Manage Preferences
Watch the full interview with Rory Cowan
"That will be our third visit to Australia in four years and there's no challenge left. I would love if Brendan had said we were going Canada where I know we're very popular but it just seems that it's gone into a rut for me - of doing the same venues and staying in the same accommodations.'
Cowan also said he was unhappy with the quality of the accommodation he was stayed during the lengthy tours. "I didn't like - especially in Glasgow where we were back and forth quite a lot as we filmed there and toured there and the apartment I was in (this is only my personal thing) there was no heating
"It never worked and we were always there in winter so there was never heating and you could complain and complain all you like but it was sort of 'What are you complaining about?'
He added: "I've no problems with Brendan, he always made me feel part of the family so that was fine - it's just when we were travelling, I was on my own - which I quite liked as I'm a lone bird anyway.
"It just seemed that places I was getting put into - they were serviced apartments - in those places were for hen parties so there for group of people, two or more, so if I'm on my own the chances are there just for a storeroom - sure, one time in Glasgow - I came in, the people that were servicing - they were washing the mop heads in the washing machine in my apartment and there was another room in it in and you opened the door with all the cups and saucers that they put into all the apartments and I was like okay - I'm in the room that nobody else wants and that was the way it was."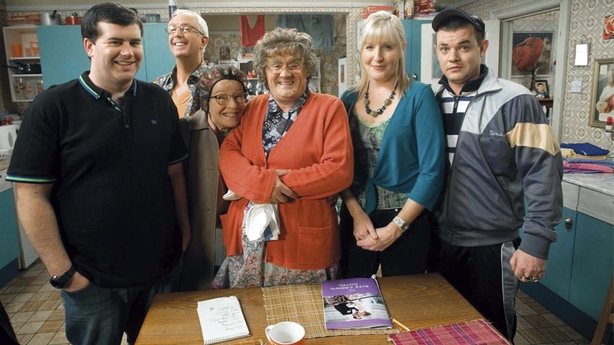 Asked how he broke the news of his departure to O'Carroll, Cowan said: "I told him on this leg of the tour and I was just thinking I really don't want to be here and on the second night in Cardiff - I said to him 'Brendan I'd like to leave - how much notice will you need? and he said - you can leave the end of the week if you like and I said that's grand but then he got back onto me later that night and said no this is impossible, much and all it would be nice for you to go - we can't.
"Brendan knows me so well, he must have known I was unhappy there anyway - he never asked why I was leaving - I never told him why I was leaving and I just said I would like to leave and he said okay and that was it.'
Cowan also said he would love to present his own radio show in the future and would consider doing one of the dancing reality shows.
O'Carroll has paid tribute toCowan, comparing his departure from the hit show to "Ronaldo leaving Man United".
"I can't even quantify the contribution Rory has made to our success and the well being of me and my family, not just on screen or stage but way before that, as a friend and a driving force in getting us there," O'Carroll told the Irish Daily Mail. "He's a legend."
"To all of us it feels like Ronaldo leaving Man United," O'Carroll continued. "But Ronaldo went on to amazing success, which I know Rory will too."
When asked how he would handle Cowan's departure in his scripts for the upcoming Christmas Specials on RTÉ One and BBC One, O'Carroll remained coy.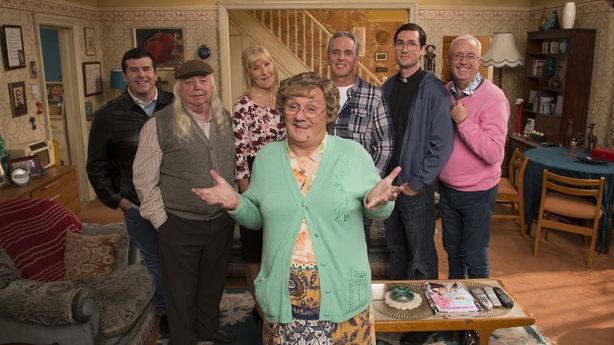 "You'll have to wait and see what surprise is in store for Agnes," he said.
Cowan told the paper he did not know if he would be written out or replaced and that it "wouldn't be my business".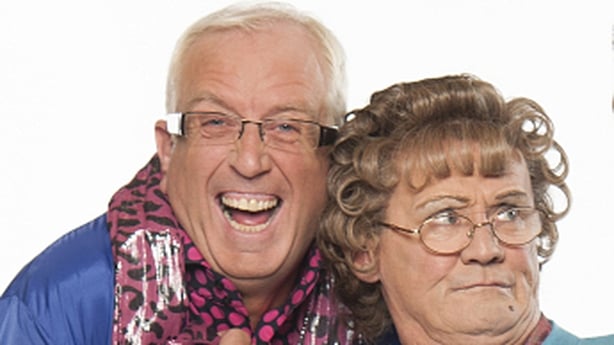 "I'm only one of the characters in it - everyone else can be replaced," said Cowan. 
"The only indispensable one is Agnes Brown. We've had other people in when some of the girls are having babies over the years and we've had understudies in.
"So apart from Mrs Brown, everybody else can be replaced or written out, so I can't imagine it being a big problem for Brendan."
With @mrgaryhollywood @AvriCitron @BevWoodyatt +@AdamWoodyatt who kindly took me 4 dinner after I left #MrsBrownsBoys pic.twitter.com/n4ARQTnYtr

— Rory Cowan (@1rorycowan) July 10, 2017
In another interview with the Irish Mirror, Cowan stressed that his departure was not over money. "I got tired of it. I haven't been happy for the last two years working there," he said.
"There was no row with Brendan, there was no dispute over money or anything. In fact, quite the opposite. I got so well paid that it enabled me to be able to leave. I didn't need to stay."