Brendan O'Carroll has revealed he once had a 'salty' encounter with Margaret Thatcher when he was working as a waiter which almost caused the former British Prime Minister to choke on her food.
The 61-year-old funnyman joked about how he "almost killed" the then Prime Minister when he accidentally poured a mound of salt on strawberries she was eating during a summit meeting in Dublin.
"I once almost killed Margaret Thatcher. It was a big lunch at Dublin Castle and I was working the top table.
"We were rushing to serve everyone before the event was on the 1pm news and, with just a few minutes to go, Mrs Thatcher asked for some fresh strawberries," he told The Graham Norton Show.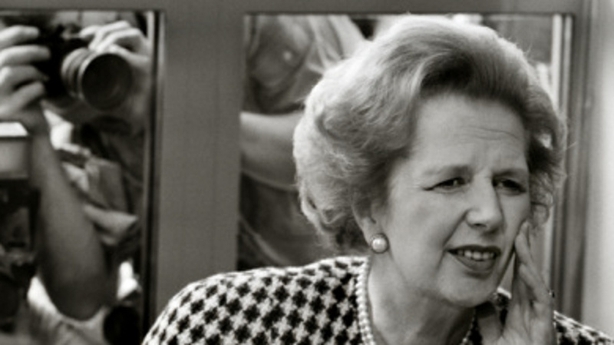 "I served her and she then asked for some caster sugar. I rushed to get it and with only seconds to spare, I poured some on the fruit.
"While the news was going out, I watched as she put a spoonful in her mouth and at that moment realised the bag I was holding was a bag of salt.
"Her face said it all! Only she and I knew about it and it was never mentioned."
The Dubliner also let the cat out of the bag about another celebrity encounter which involved him and singer James Blunt locking lips.
O'Carroll recalled how the You're Beautiful star went in for the kill when he was the surprise musical guest on the first episode of his new series All Round To Mrs Brown's.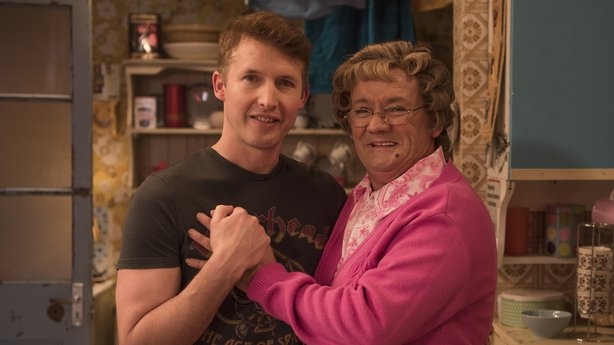 "I leaned in mouthing words to the song he was singing and he kissed me. With tongues!"
My wife asked me if I was embarrassed and I said, 'No. It was very nice. He's a good kisser!"'
Tonight's show also boasts a host of well-known faces including Harry Styles who will be performing his new single Sign of the Times.
On the show tonight the singer drops a strong hint that he's being lined up to play Rolling Stones front man Mick Jagger in a new biopic.
Norton asks him to confirm or deny some of the rumours using only facial expressions. The singer smiles knowingly but remained coy, giving the host nothing except for a giddy smile. Watch this space!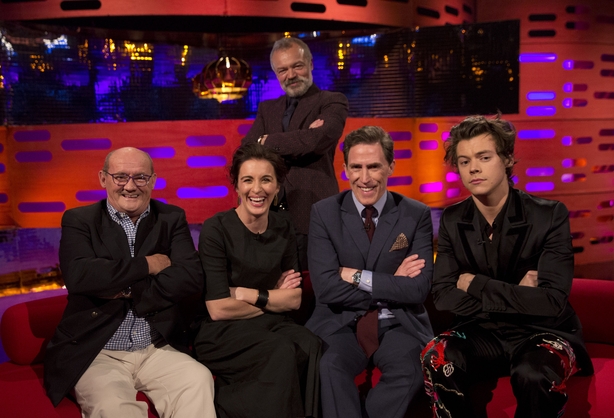 Also dropping in for a chat later will be Line of Duty star Vicky McClure, while comedian Rob Brydon will also be appearing on the show to talk about his new series The Trip to Spain.
The Graham Norton Show on BBC One tonight at 10.35pm.