Former Top Gear co-host Richard Hammond has revealed that his leg was left slightly shorter due to a knee injury following a recent car crash.
The 47-year-old presenter was filming a segment in an electric super car for the second season of The Grand Tour when the incident happened.
Hammond was airlifted to hospital after the accident and underwent a major operation to fix his broken knee, and has now revealed that he lost 7mm of height during the injury.

"I think when the car touched down nose-first, it drove that leg up there into the knee joint and smashed the bottom bit of the knee here," he told This Morning's Phillip Schofield and Holly Willoughby.
"But as a result of that (doctors) told me I'd lost 7mm of height in the knee. I can't be sparing that!"
When asked if he will be "uneven", Hammond joked: "Yes, I'm just going to be running in circles forever."
"No, they've put the bit back up inside the knee and then they've put a plate down - it's my Swiss Army knee, it's metal. And then some pins through there are holding it together, so in a few months it'll fix.
"I'll be driving in - it'll be weeks, not months, maybe a couple of months max."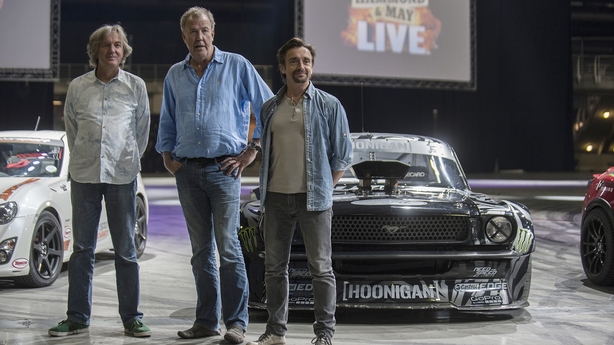 The crash comes 11 years after Hammond suffered life-threatening head injuries following a high-speed crash as he filmed for BBC's Top Gear in 2006.
The presenter was in a coma for two weeks following the 288mph accident, but made a full recovery.
In March this year, Hammond assured fans he was fine after falling off a motorbike "many times" while filming for The Grand Tour.