Frank McCourt's autobiographical novel Angela's Ashes has made a lasting impression since it was released in 1996 and the memorable story has now been adapted for the stage as a musical.
The Pulitzer Prize-winning memoir, which is one of the top 50 best selling books of all time, gives a gritty but humorous account of McCourt's impoverished childhood in Limerick in the 1930s and 1940s. 
Director Alan Parker took the story to the big-screen in 1999 in a lukewarmly-received film, which the musical's director Thom Southerland stresses couldn't be more different from their version.
Speaking from rehearsals in Dublin today, he said: "The film adaptation is a very dreary version of events, it's all laden with depression. 
"I think the triumph of the musical version is that we can show how much hope and aspiration [there is] – that Frank was driven to find a better life and all those sorts of things."
He added, "It may be an unusual sounding musical but it's often the unusual ones that do well. Les Miserables, Blood Brothers – these have stories with tremendous drive behind them. Angela's Ashes has that more than any other story. It's gold dust!"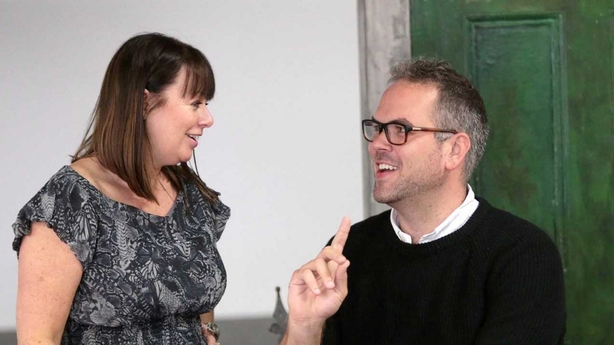 Southerland said it's "really exciting" to share this new musical version of Frank's story, in which the writer's humour is at the fore.
The theatre director said: "Frank has humour in the way that he tells it. It's sort of an ode to all those people at that time and in that era.
"People who dealt with hardship every day and were still able to smile and laugh. That's why we have the show on the stage, it's an homage to these people who went through and maybe still go through these times and laugh through their tears."
Southerland added that the decision to take a funnier approach was essential to the production.
"You don't honour these people by showing the situation that they lived in, but more over how they got through the situations and seeing how human beings triumph over any situation", he explained, adding that they "don't want to wallow" in the hardship, or "paint naturalistically on stage what it was" but rather "celebrate how wonderful and how every single person in this story was a complete hero".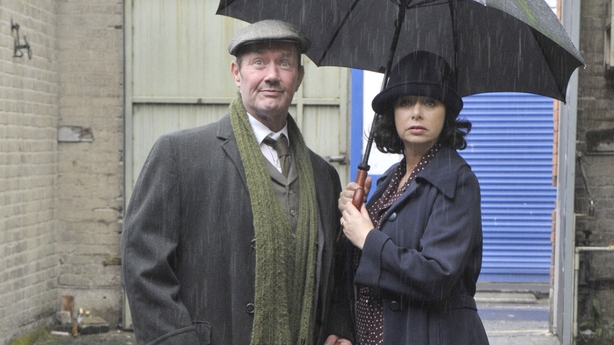 Well-known singer and actress Jacinta Whyte takes one of the leading roles in the play as Frank's mother. She also welcomed the fresh approach the musical adaptation afforded the material.
"I loved the book – I didn't really like the film, I thought it was a bit grim and boring. This is as funny as it is sad," she said, adding that "it leapt from the page".
Emmet Byrne, who most recently starred alongside Amy Huberman in RTÉ's Striking Out, plays Frank's younger brother Malachy Jr in the play and feels "very confident in the show".
He said the play, which is a lively and complex production, involves "real craft and is really physical as opposed to the screen stuff, it's a different animal. I cannot wait."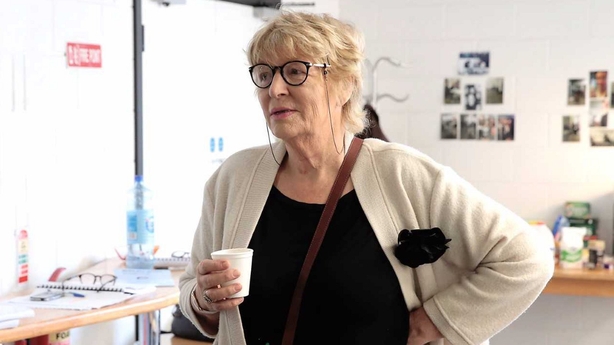 Producer Pat Moylan originated the idea for the stage production of the novel and joked that people have been asking her "Why are you doing such a miserable book?"
The producer compared the source material to the stories in classic musicals such as Les Miserables, Phantom of the Opera, Oliver and Annie. "If you look at the great musicals, a lot of them are rooted in situations quite similar to the situation here", she said.
And could she see this becoming a successful, long-running musical like any of those?
"I'm afraid to even wish that!" she said with a laugh. "You don't know what's going to happen, the next element of this jigsaw is putting the audience in front of it. Of course you would hope that we can still go on telling the story of Angela's Ashes but at the moment I'm too frightened to think of anything else."
"I think it can", Emmet interjected. "I think it's going to be really well received."
Angela's Ashes: The Musical will have its world premiere in Limerick on July 6 and will run in the Lime Tree Theatre until July 15, followed by a run in Dublin's Bord Gáis Energy Theatre from July 18 – 30 and the Grand Opera House in Belfast from August 1 – 5.
We need your consent to load this Facebook contentWe use Facebook to manage extra content that can set cookies on your device and collect data about your activity. Please review their details and accept them to load the content.Manage Preferences