Striking Out star Emmet Byrne said he was "terrified and excited in equal measure" about taking on the role of Ray in the RTÉ legal drama, and is hopeful that the series will return for a second season.
The final episode of Striking Out will air tonight (Sunday, January 22) on RTÉ One at 9.30pm and reflecting on the entire experience, Byrne said it was "terrifying and exciting in equal measure" but that they had "mad craic" on the set once he got settled in.
In the finale, Ray will plead with Tara (Huberman) to help his friend John, who is on the verge of losing his son to state care.
Striking Out also stars Neil Morrissey and Byrne said he was taken by "complete surprise" when he heard his co-star was fostered in his youth, adding that Morrissey's willingness to talk about his personal experience was a great asset for him while dealing with the storyline.
"It was a complete surprise, I had no idea... I was doing my own research initially first, and then through conversation it came up with Neil... He was super willing to talk about it, which took me aback, so I tried to soak as many of his stories in," Byrne told RTÉ Entertainment.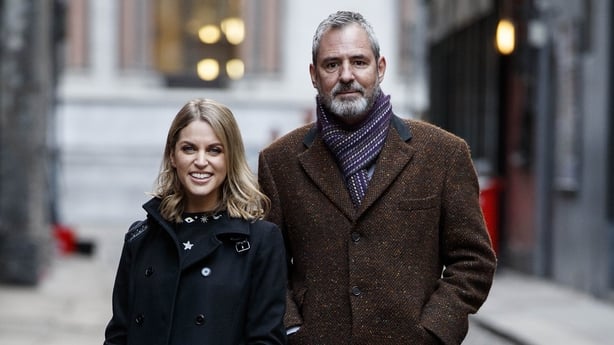 "Even knowing him, and the type of personality he has, and kind of referencing that to figure out the modern version for Ray, but it was a little bit shocking, like, this is the real deal, and he has a powerhouse of a personality as well, it was great to just think about him if I got lost in my head, like, 'what would Neil do?' It was great, amazing, like what are the chances?"
Byrne added that he was "unbelievably lucky" to work so closely with Morrissey due to his "mammoth amount" television experience.
Speaking about the possibility of a second outing as Ray, Byrne is hopeful that they will get the go-ahead for a second series.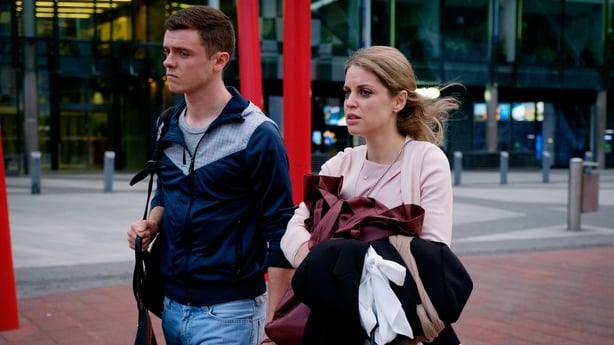 "I think the feedback is really positive and I think lots of people are watching it, so I'm certainly hoping for a season two," he said.
Byrne, who comes from a theatre background, has been getting good feedback too from the people closest to him.
"They love it. My friends have been slagging me to pieces and my mother is having conniptions. She absolutely loves it," he laughed.
Striking Out will air tonight (Sunday, January 22) on RTÉ One at 9.30pm