The new big-budget Sky Atlantic drama Riviera features two pre-eminent Irish names in the opening credits - director Neil Jordan and writer John Banville - however Jordan is at pains to distance himself from the TV series.
The Interview with a Vampire and The Crying Game filmmaker is listed as the show's creator and co-writer alongside Booker-prize winner John Banville, with former U2 manager Paul McGuinness receiving executive producer credits.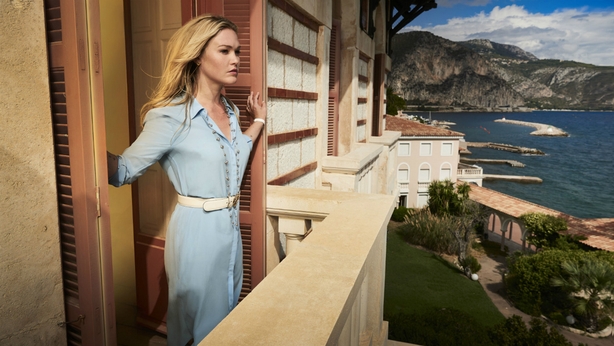 Jordan co-wrote the two-hour pilot with Banville after McGuinness came up with the original concept about a glitzy drama set in the south of France.
However, Jordan says that the finished product couldn't be more different from his vision.
"All I can say is, good luck to them," he told The Sunday Business Post.
"I can't claim it's mine. If I had been in control of the thing it would have been quite different."
"The first two episodes that myself and John wrote were very dark and complex, and that's what got everybody attracted to the project in the first place. Sky Atlantic got involved because of these scripts. But then the producers decided to go in a different direction." he said.
The glossy, sun-soaked drama stars Julia Stiles as a widow whose billionaire husband has just died in suspicious circumstances. While there has been a lukewarm response from critics, the show has been a huge success for Sky Atlantic, setting viewing records this month.
We need your consent to load this YouTube contentWe use YouTube to manage extra content that can set cookies on your device and collect data about your activity. Please review their details and accept them to load the content.Manage Preferences
Jordan, who said he took "a back seat" from the project after raising concerns with Sky Atlantic, said that people have been misled about the extent of his involvement.
"Critics have said, 'Is this the same Neil Jordan that wrote The Crying Game? Is this the same John Banville who won the Booker prize?' The two episodes we wrote together were reworked by others, after I pulled out," he said.
"I emailed John, wondering whether his doppleganger Benjamin Black had been up to some strange double tricks. His response was that even that scoundrel wouldn't have written some of that dialogue."
The Sligo-born director added that the episodes he co-wrote were changed "to my huge surprise and considerable upset."
"There were various sexual scenes introduced into the story and a lot of very expository dialogue. I objected in the strongest terms possible." he added.