Speculation over the true identity of globally-acclaimed street artist Banksy has reached fever pitch after British rapper and DJ Goldie seemed to inadvertently name him during a podcast.
Goldie referred to the incognito art icon as "Robert", which many observers believe confirms ongoing speculation that Banksy is actually Robert Del Naja, a founding member of Bristol band Massive Attack.
During a discussion about graffiti on Scroobius Pip's weekly Distraction Pieces podcast, Goldie said: "Give me a bubble letter and put it on a T-shirt and write Banksy on it and we're sorted.
"We can sell it now... No disrespect to Robert, I think he is a brilliant artist. I think he has flipped the world of art over."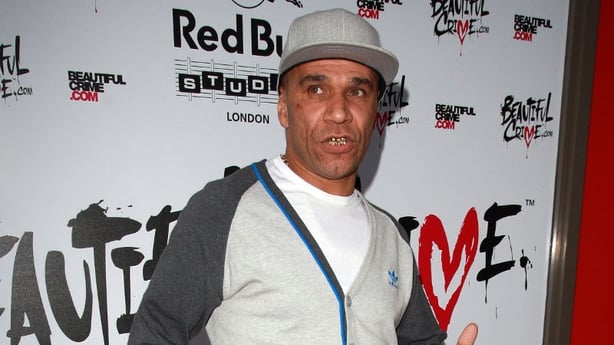 The possible slip of the tongue had led to fevered online debate that he was referring to Del Naja, who is also known as 3D.
Del Naja is an acclaimed graffiti artist himself and he and Goldie worked as graffiti artists in the same scene in the late 1980s. Del Naja has always denied that he has ties to Banksy.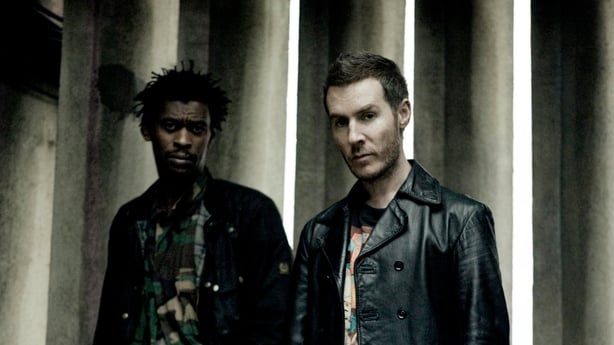 Banksy has won international acclaim in recent years for his politically-charged murals and prints, which often appear overnight in cities worldwide.
However, the mysterious artist has always maintained a very tight guard on his true identity, adding to mystique and the impact of his work.  
In 2016, an investigative journalist suggested that Del Naja had be closely linked to Banksy because many of the artist's works appeared in locations and dates aligning with Massive Attack's tour schedule.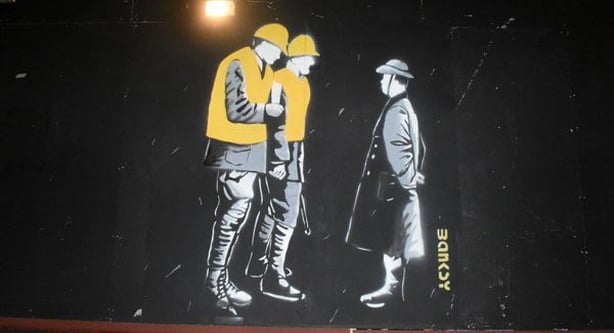 Banksy is now one of the world's most recognised and copied artists. His street art frequently features satire on political and social subjects, and has appeared on streets and walls around the world. 
Last year he denied being responsible for a mural which appeared at the site of the surrender of the leaders of the 1916 Rising on Moore Street in Dublin. 
We need your consent to load this YouTube contentWe use YouTube to manage extra content that can set cookies on your device and collect data about your activity. Please review their details and accept them to load the content.Manage Preferences