Forty years after he played the hallowed grounds of Trinity College as an outlaw rock `n' roller, musician and activist Bob Geldof has received an honorary degree from the prestigious Dublin university.
The Boomtown Rats star was awarded a Doctor in Laws for his "contribution to society". 
In 1984, Geldof and fellow singer Midge Ure founded the charity super group Band Aid to raise money for famine relief in Ethiopia.
They went on to organise the charity concert Live Aid in 1985 and the Live 8 concerts in 2005, which raised millions of euro for famine relief.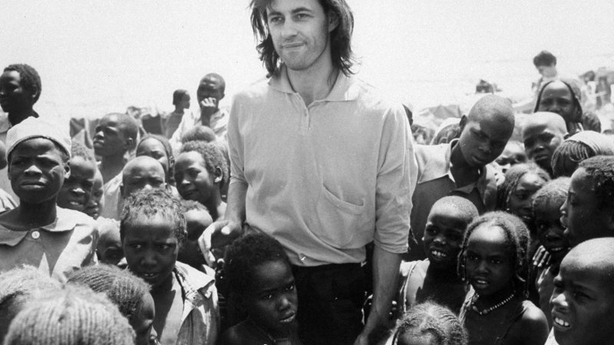 65-year-old Dubliner Geldof was given the award by the Chancellor of the university, former president Mary Robinson.
The Public Orator, Professor Anna Chahoud, saidof Geldof: "Music can break the shame of silence, the shackles of hopelessness and the injustice of poverty."
Four other leaders in their fields were honoured at Friday's degree ceremony in Trinity. Professor James P Smith, who is one of the first scientists to discover strong associations between childhood mental health and adult economic outcomes, was awarded a Doctorate in Science.
Australian medical researcher, Professor Terence Dwyer, was made a doctor in science for his work on Sudden Infant Death Syndrome.
Historian Professor Marianne Elliott received a Doctorate in Letters for her work establishing the Institute of Irish Studies at the University of Liverpool.
Environmentalist Patricia Oliver, who worked as a volunteer with An Taisce and other environmental initiatives for over 40 years, received a Doctor in Laws.