Hollyoaks actress Jennifer Metcalfe has given birth to her first child, a baby boy.
The 34-year-old soap star and her partner Greg Lake welcomed their son on Tuesday.
A representative for the actress confirmed the news in a statement to the Daily Mail, which read: "We are delighted to announce that our client Jennifer Metcalfe and partner Greg Lake have welcome a baby boy into the world yesterday.
"Mother and baby are doing fine."
Metcalfe announced that she was expecting her first child in February and unveiled her baby bump on the cover of OK magazine alongside popstar and former X Factor judge Cheryl.
The long-time Hollyoaks star, who has been on the Channel 4 show for over a decade, revealed last month that she and Lake, her partner of four years, had just moved in together for the first time.
"We never lived together before because of work," she said. "His business is in Newcastle and I'm in Liverpool filming for Hollyoaks so we don't get to spend much time together. But I am so excited to live with him. We are just like best mates."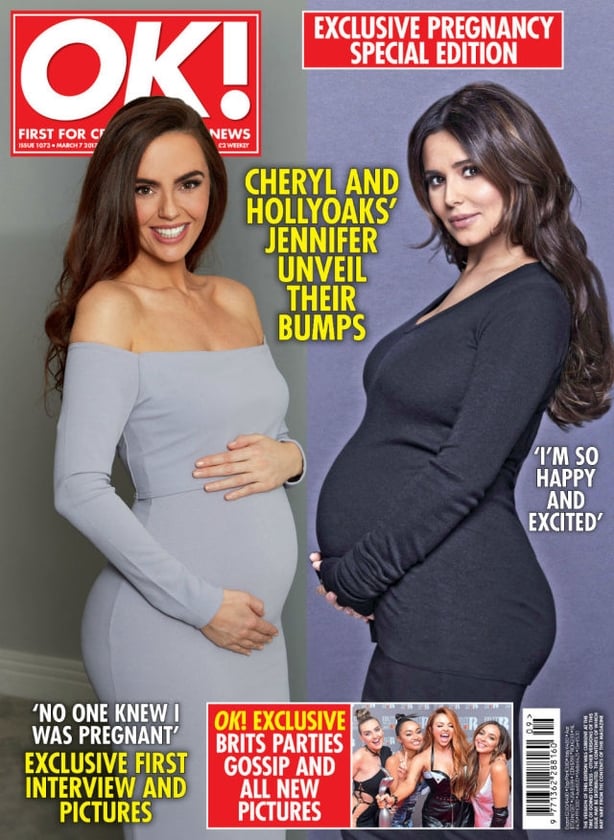 The actress also opened up about her pregnancy saying she feels like she has had "an eight-month hangover and it never ends".
She said: "I've had everything from lack of sleep, constipation and sickness. I told Greg I can ditch the holidays but all I want to do is sleep, poo and eat! I'm just looking forward to this one arriving."
Metcalfe has confirmed that she will take a year off Hollyoaks now that the baby has arrived.