Ariana Grande will become an honorary citizen of the city of Manchester in July after staging a benefit concert to raise money for the victims of a terror attack in the city on May 22.
It was reported last week that the 23-year-old singer would receive the honour, but a timeline was not yet known.
Manchester Town Hall chief Sir Richard Leese said of the decision to make Grande's connection with the community official, "We've all had cause to be incredibly proud of Manchester and the resilient and compassionate way in which the city responded to the terrible events of May 22 with love and courage rather than hatred and fear."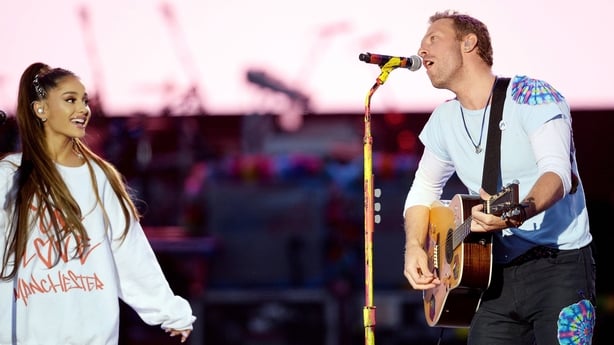 "Ariana exemplified this response. I think many people would already consider her an honorary Mancunian, and we would be delighted to make it official," he told the Daily Star.
The One Love Manchester charity gig saw millions tune in around the world to see the likes of Niall Horan, Justin Bieber, Katy Perry, Robbie Williams, Coldplay, Miley Cyrus, Black Eyed Peas, Little Mix and Liam Gallagher perform at the 50,000 capacity Old Trafford cricket ground .
Grande was greeted with a huge cheer when she took to the stage and later broke down in tears when she was joined by the local Parrs Wood High School Choir during one of her songs.
"I thank you all from the bottom of my heart for being here today," she said.
"I think that the kind of love and unity you're displaying is the medicine the world really needs now."
The evening began with a moment's silence, which was impeccably observed. Marcus Mumford of Mumford & Sons was the first artist onstage and told the crowd: "Let's not be afraid."
The special concert, which was broadcast live on BBC and RTÉ2, raised over €10 million and Grande's fundraising efforts didn't stop there.
She also re-released Over the Rainbow, which she performed as her penultimate song, with all proceeds worldwide going to the We Love Manchester Emergency Fund.