Former EastEnders actress Kierston Wareing has revealed that working on new Irish gangster movie Cardboard Gangsters has been one of her favourite acting jobs, saying she's "so proud" to be a part of it.
The English actress stars in writer/director Mark O'Connor and co-writer/leading star John Connors gritty drama, which follows a group of young wannabe gangsters as they try to gain control of the drug trade in the Dublin suburb of Darndale.
Wareing, who played Kirsty Branning on the BBC soap from 2012 to 2014, said that although she knew the film was going to be "really good", she is wowed by the rapturous reception it has received so far, which includes awards in Los Angeles and Manchester film festivals and glowing reviews all round.
"I thought it was going to be really good, I think I'm a bit nervous because it's really well received!" she told RTÉ Entertainment at the Dublin premiere of the film on Wednesday night.
"Even though I absolutely loved it myself and thought it was fantastic, I'm kind of like 'Oh wow!'"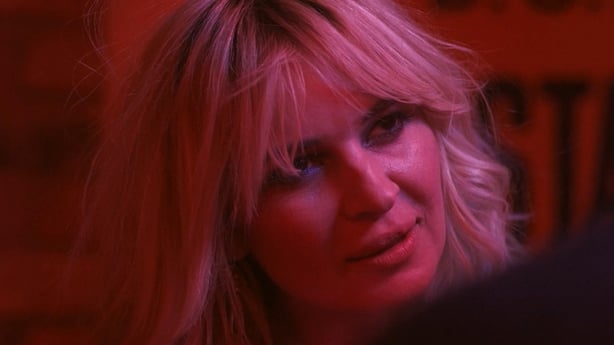 The film, which was shot in 15 days, is already being described as a cult classic and Wareing says the high praise makes her feel "taken aback" and "a bit nervous, but in a good way".
She added that she knew Cardboard Gangsters was going to be special while they were filming. "The way Mark [O'Connor] was working, I just got that feeling. All the acting was there, the storyline was there and everything was there and I just had a good feeling about it."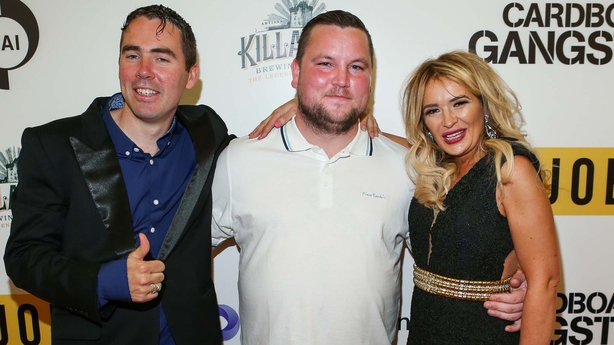 The Essex-born star embraced the experience of filming in Darndale on the northside of Dublin.
"I loved it, the cast is such a good bunch, they're a great laugh and the neighbourhood were fantastic." she said, adding that the locals were extremely welcoming. "They obviously watched Love/Hate so they were aware of John [Connors], they were aware of what was going on and they were like 'What's going on here?'
"And then they got to know what I did in the UK so all these little children were following me around. They were great characters, I loved every minute of it. It's a job I'm going to remember, let's put it that way."
She added that Cardboard Gangsters has now been added to her list of her favourite acting jobs, which include her feature film debut in acclaimed filmmaker Ken Loach's 2007 drama It's a Free World, writer/director Andrea Arnold's Fish Tank and the TV series The Take.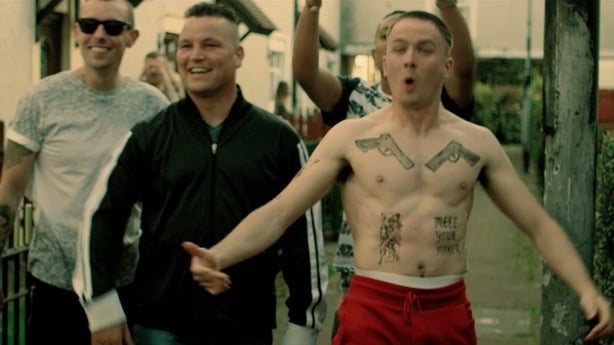 Wareing also told RTÉ Entertainment that she has a "never say never" attitude to making a return to soaps.
"Work's work, let's see what happens", she said. "My career started with Ken Loach the film director, then it went to film drama, then drama, then soap and now it's gone back to film. That's not something that I've consciously done, it's just happened that way. I just go with the flow."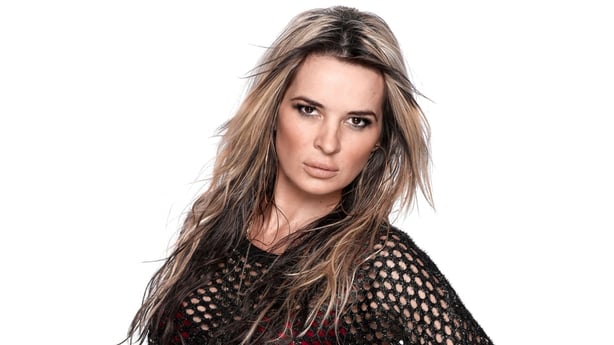 Read Harry Guerin's four-star review of Cardboard Gangsters here.
Cardboard Gangsters is in Irish cinemas now.